Broken Hill Police kept busy with domestic violence:




A Broken Hill police officer says he is not surprised the outback city is in the top 10 areas for domestic assault in the state, and the real rate could be higher, as many incidents go unreported.


The Bureau of Crime Statistics and Research indicates that Broken Hill was ranked the seventh highest local government area in New South Wales for reported domestic violence during 2010. The bureau says 166 incidents were recorded in the outback town and adjoining district last year and that 19 out of the 20 top areas for reported domestic assault were in regional or rural New South Wales.
Detective Inspector Mick Stoltenberg says people are reporting domestic incidents in Broken Hill but more needs to be done.
"Over the last few years the focus of our command has been increasing the amount of reporting of domestic crime, bring it out from behind closed doors so people can get the support and protection that they need," he said.
I really think the solution here is about addressing the behavior behind the battery, education and social opinion are worthwhile enough demotivators for this pathetic and cowardly behavior, but way more needs to be done. If the government are serious about controlling the sectors of society responsible for the bulk of violent crime then they need to better deal with the binge drinking, the drug abuse, the family issues and the ingrained attitudes of the poorer rural Australian sector.
A ruthless but certain solution in my opinion would be to make certain social security payments simply cannot be used to purchase alcohol. Distribute these financial supports as vouchers for food, rent, and essential services and a huge chunk of the problem will disappear.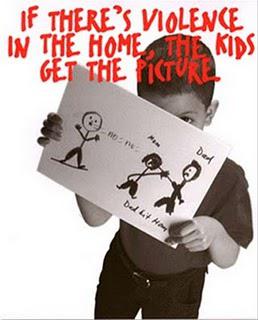 Detective Inspector Stoltenberg also says: "A lot of western parts of NSW have suffered with centralisation, which has led to higher rates of unemployment, with that comes financial issues, alcohol, just a lot of pressures that are applied upon people. It's pointless having our young children growing up thinking that it's okay for mom and dad to beat the hell out of each other."
He says Broken Hill police are working with children but more need to be educated to break the cycle of violence in the home.
"Just trying to get the message out about that this type of offence, or offences, just aren't on, about breaking that cycle,"
Good on ya Mick and good luck. It's a bugger of a job you blokes have got and I'm bloody glad you're there for us.