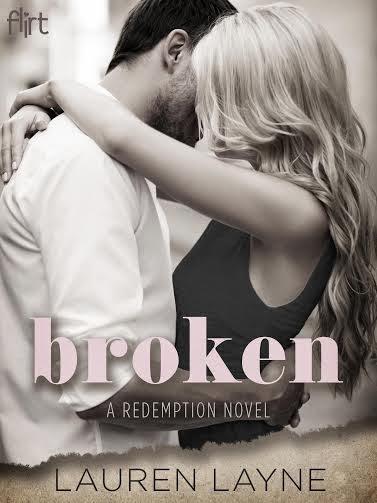 BROKEN by Lauren Layne Teaser Reveal and Cover Spotlight

Lauren Layne, the author of the hit New Adult romance Isn't She Lovely, and Random House's Flirt imprint, are thrilled to share a first look at BROKEN, Lauren's upcoming New Adult romance, and spotlight her gorgeous new cover!

[Cover image here]

 
BROKEN by Lauren Layne
Flirt New Adult Romance
On sale: September 2, 2014
ISBN: 978-0-553-39035-3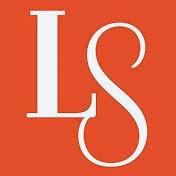 About the book:

Lauren Layne's heart-wrenching novel tells the story of a girl with secrets, a guy with scars, and a love that could save them both . . . or destroy them.

When Olivia Middleton abandons the glamour of Park Avenue for a remote, coastal town in Maine, everyone assumes she's being the kind do-gooder she's always been. But Olivia has a secret: helping an injured war veteran reenter society isn't about charity—it's about penance. Only, Olivia's client isn't the grateful elderly man she's expecting. Instead, he's a brooding twenty-four-year-old who has no intention of being Olivia's path to redemption . . . and whose smoldering gaze and forbidden touch might be her undoing.
Paul Langdon doesn't need a mirror to show him he's no longer the hotshot quarterback he was before the war. He knows he's ugly—inside and out. He'll do anything to stay in self-imposed exile, even accept his father's ultimatum that Paul tolerate the newest caretaker for three months or lose his inheritance. But Paul doesn't count on the beautiful twenty-two-year-old who makes him long for things that he can never have. And the more she slips past his defenses, the more keeping his distance is impossible.
Now Paul and Olivia have to decide: Will they help each other heal? Or are they forever broken?
** Teaser Reveal!**

Olivia squirms. "Why are you looking at me like that?"
"I've never known a female to acquiesce that easily without a catch. How about you hit me with it now and get it over with?"
Olivia shrugs. "Fine. I was going to say that I won't run alone, if you promise to go with me."
"No," I say, almost before she's finished her sentence.
"Why not?"
I rap my cane once against the ground. "Well, for starters, despite the fact that there are tortoises that could surpass your sorry excuse for a jog, I'm in no shape to accompany even the most pathetic of runners."
"What a handy skill you have of overloading a sentence with insults," she says as she reaches up to adjust her ponytail. "That must be helpful what with your thriving social life and all."
I thump my cane against the ground again, studying her. "Must be nice, picking on the cripple."
Olivia rolls her eyes. "Please. Your soul's more crippled than your leg."
She has no idea how right she is, and I have no intention of letting her anywhere close enough to find out. I've gotten good at shutting people out by pushing them away . . . being as nasty as possible until they reach their breaking point. But with her? It's different!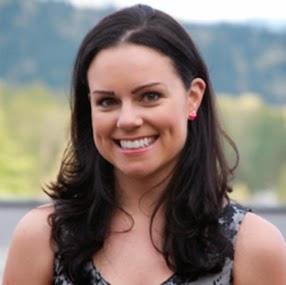 We hope you enjoyed this sneak peek of BROKEN by Lauren Layne! Love everything Lauren Layne? Her newest adult contemporary romance in the Sex, Love and Stiletto series, HYPERLINK "http://www.randomhouse.com/book/227834/just-one-night-by-lauren-layne" JUST ONE NIGHT , is on sale now!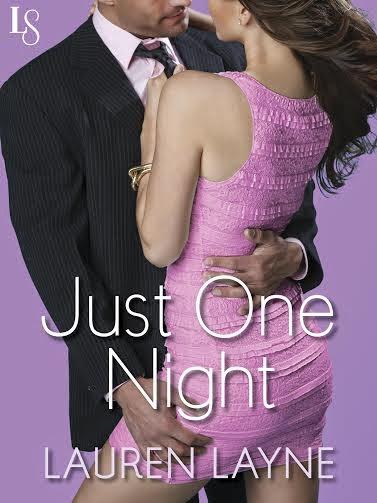 Connect with Lauren
HYPERLINK "https://www.facebook.com/LaurenLayneAuthor" Facebook | HYPERLINK "https://twitter.com/_LaurenLayne" Twitter | HYPERLINK "http://laurenlayne.com/" Website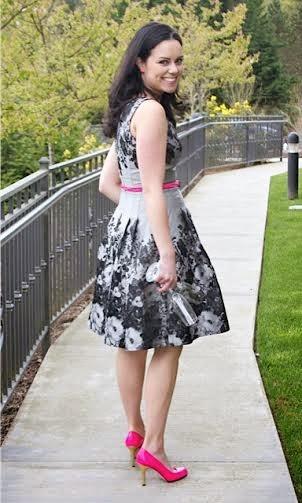 Hey everyone!  If you haven't read any of Lauren's books, be sure to check them out! You will LOVE them!  I Love the new book cover and the teaser has me highly anticipating the release of BROKEN!!
Old and new fans chime in-  What do you like best about Lauren Layne's series and how to like the new book cover?