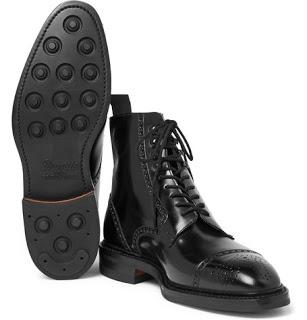 George Cleverly Toby Leather Brogue Boots
My love affair with menswear plaids, stripes, herringbones, nailheads, birdseyes, chevrons, tweeds and tartans knows no end. The way designers update and play with them keep them fresh and enticing to each generation. When paired with the classic appeal of brogues, menswear textiles look appropriately familiar. Try cropped trim trousers with these Toby Leather Brogue Boots from George Cleverly. The upper is a slick polished leather with a slim shaft, brogue tooling and a Dainite sole that completes the dapper look. Not to mention that it also creates a nice finisher to those textiled trousers be they classic, cropped or avant in cut. Available now at MrPorter.com.
Category: George Cleverly, Men's Boots, Men's Shoes, Mens, Mens Footwear, Mens Spring/Summer 2018, Mens Style, Mr. Porter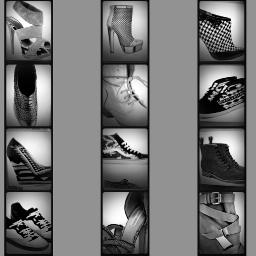 About SHOEOGRAPHY.COM:
Shoeography.com is a daily footwear blog highlighting what's new and what's hot in mens shoes, and women's fashion shoes!