Broccoli salad recipe gets a healthy makeover with almonds, quinoa and an apple cider poppy seed vinaigrette. Easy to prep for a barbecue or for meal prep!
Just like Pasta Salad, Broccoli salad is a staple at every summer potluck, picnic or barbecue, but is anyone else out there just not a fan of classic broccoli salad? Today, I'm giving the classic broccoli salad recipe a healthy remix, and showing you how you can prep it ahead for meal prep!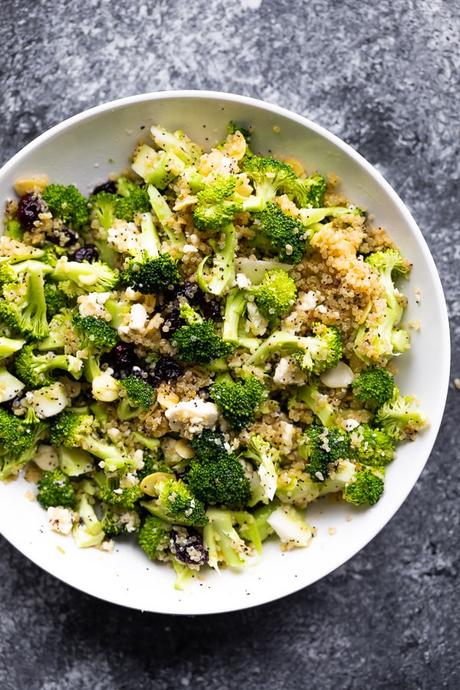 This broccoli salad has NO MAYO. Is anyone else just freaked out by heavy creamy mayo dressings sitting out in the hot sun?
Today I'm tossing the creamy dressing to the curb and swapping it for a tangy, lighter broccoli salad dressing: apple cider poppy seed vinaigrette!
Not only that but we are bulking this salad up with quinoa, almonds, feta cheese and dried cranberries. It's so simple but SO delicious.
Reasons to love this broccoli salad recipe
it's a flavor bomb.com thanks to the dressing, feta cheese, dried cranberries and sliced almonds
NO MAYO…instead a light, tangy apple cider poppyseed vinaigrette
it can be assembled ahead and stored for meal prep
Continue reading:Broccoli Salad Recipe with Almonds and Quinoa