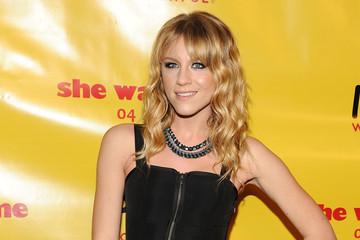 Hey Trubies!!! Another CBS show will be getting a guest star from True Blood.  The Hollywood Reporter is reporting that Britt Morgan (Debbie Pelt) will be a guest star on 'Two and a Half Men'.
We all remember Britt as Alcide's (Joe Manganiello) werewolf ex who was also addicted to v.  But now she will be playing Jill who meets Walden (Ashton Kutcher) at a bar and he then takes back to his beach house in the season 10 premiere of the show.
'Two and a Half Men' will be on a new night this full on Thursday, September 27th at 8:30pm on CBS.  Are you guys excited to see her in a different role?? Will you be watching?  Let us know below.
Source: TheHollywoodReporter.com – "'Two and a Half Men' Adds 'True Blood' Vixen To Romance Walden (Exclusive)"
Image Credit: Getty Images