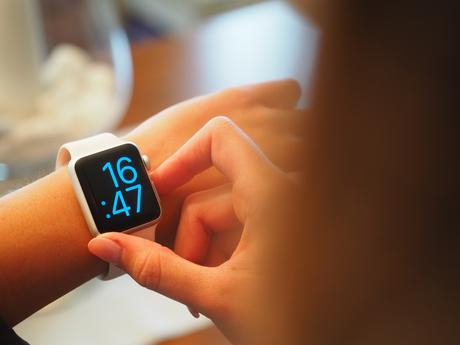 Long-suffering Brits spend over a YEAR of their life waiting for things, according to new research.
A study found the average person spends 146 hours a year, or 18 full working days, waiting for late arrivals of everything from calls, to friends to deliveries.
And losing 24 minutes per day to waiting soon mounts up to an incredible 389 full days, or just over a year and a quarter, when projected across the average adult lifespan.
The survey of 2,000 UK adults by www.nationalexpress.com found that British patience only stretches so far despite our year of waiting, with nearly half feeling their patience has dropped in recent years.
We'll wait for an average five minutes every time we queue up for a drink, 12 minutes for a train and 22 minutes for a meal to be served to us in a restaurant before becoming annoyed.
Patience is much shorter when waiting for a video or page to load online with people becoming impatient after just 35 seconds in a typical browsing session.
We'll spend 16 minutes on average waiting for a date to arrive and can expect ten minutes of queuing every time we want to post something at the post office.
Any call to the doctors will see us on hold for nine minutes on average, while a department store queue takes eight minutes typically, results showed.
A spokesman for National Express, who conducted the poll to highlight its coaches, including those between Brighton and London, as an alternative to travellers impacted by the ongoing Southern Rail disruption, leading to cancellations and delays, said: "The results provide an interesting look at how often we are required to wait in life across many different areas.
"Everyone can relate to the frustration of waiting - we've all been driven up the wall by the friend who is always late or by being queue-jumped waiting for a drink at a bar.
"The statistics suggest our patience levels are falling overall but at the same time we live in a fast-moving world where we expect things quicker and quicker. As a travel business, we understand how important it is for people to get where they want to go, and on time, and we hope our frequent coach services help support some of the people who are impacted by the current rail disruption."
Despite our tolerance for waiting 95 per cent of those polled felt punctuality is important.
And as many as 70 per cent admitted that if someone arrived late to a meeting with them, they couldn't help but think less of them.
In fact, the relationship between punctuality and mood was clear throughout the results - feeling annoyed was the most common reaction to someone else being late (64 per cent) followed by frustration and even anger for one in five people.
Worryingly, nearly half of those polled said their patience had declined over the years.
The National Express spokesman added: "Time is precious so it's not surprising so many people get ticked off by poor punctuality and shoddy timekeeping - no one wants to be left hanging round.
"As the old saying goes, you should never keep a lady waiting - we think you should never leave a gent waiting either."
TIME SPENT WAITING
24 minutes a day spent waiting
168 minutes per week
8736 minutes per year = 146 hours
146 hours per year x 64 years = 9344 hours
9344 hours = 389 days
= One year and 24 days spent waiting over an adult lifetime
HOW LONG WE WAIT FOR THINGS ON AVERAGE
22 minutes for a meal at a restaurant
16 minutes waiting for partner to get ready
16 minutes waiting for a date to arrive
12 minutes for a train
10 minutes queuing at the post office
9 minutes for train tickets
9 minutes calling the doctor
8 minutes purchasing item in a department story
8 minutes on hold for a utility supplier
5 minutes for a drink
35 seconds a day waiting for pages to load