This post is sponsored by BriteCo Inc. - BriteCo is a prominent provider of jewelry insurance and appraisal technology in the US. Like PriceScope, BriteCo often receives inquiries about buying engagement rings. BriteCo is able to provide clarity around diamond engagement ring buying patterns and consumer shopping behavior. This article primarily focuses on data findings obtained by BriteCo from 2020 to 2021 using their insurance and appraisal database. BriteCo's objective is to assist consumers in making an educated decision when shopping for a diamond engagement ring.
How Much Was Spent On Diamond Engagement Rings In 2021?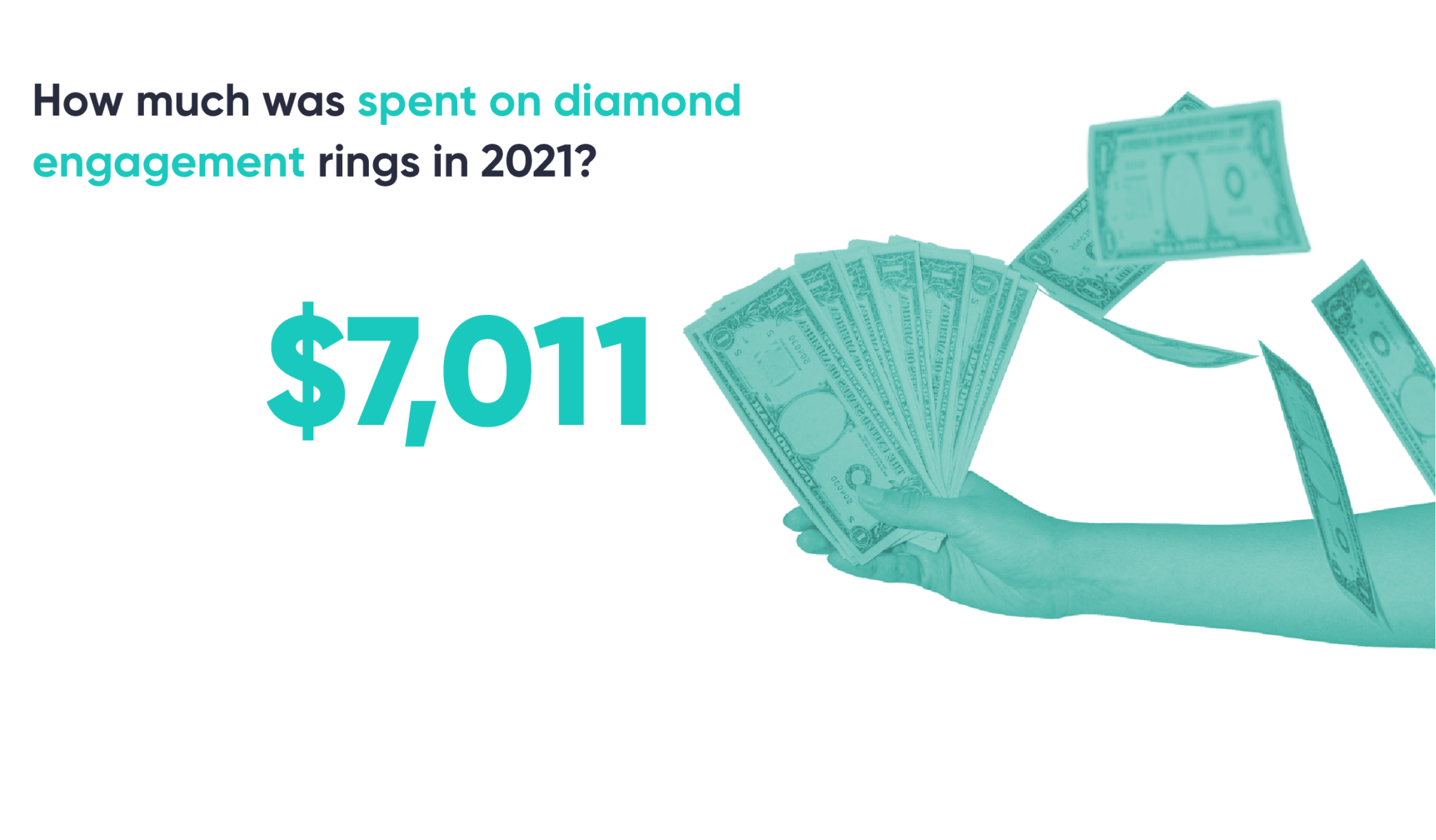 In 2021, the average price of a diamond engagement ring increased to $7,011. This is a 6.1% increase over 2020.
How Much Was Spent On Lab-Grown vs Natural Diamond Engagement Rings?
According to BriteCo statistics, the average price of a natural (earth-mined) diamond engagement ring increased from $7,197 in 2020 to $8,053 in 2021, an 11.95% year-on-year rise. In comparison, the average cost of a lab-grown diamond engagement ring increased by 8.6% from $4,037 in 2020 to $4,383 in 2021.
According to Instore magazine's Big Survey in October 2021, most jewelers now stock lab-grown diamonds and are witnessing an increase in demand.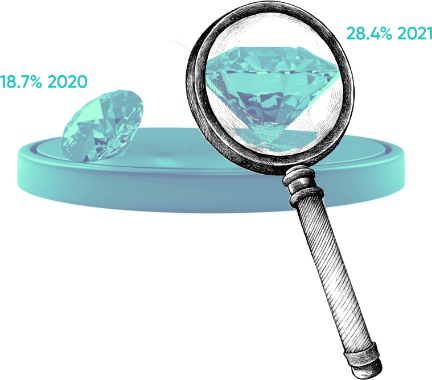 Especially amongst younger consumers. According to BriteCo statistics, lab-grown diamonds boosted their market penetration last year, rising from 18.7% of engagement ring sales in 2020 to 28.4% in 2021.
What Are The Most Popular Diamond Sizes (Carat Weight) For Engagement Rings?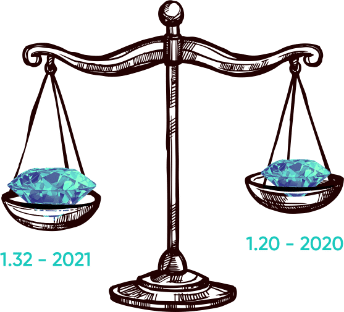 According to BriteCo research, the great majority of engagement rings include diamond center stones, with the most popular center stone diamond weights ranging between 1.0 and 1.5-carats. This is hardly surprising given that many engagement ring consumers seek at least 1-carat for their center stone.
The average center stone diamond size (measured in carat weight) increased from 1.20-carats in 2020 to 1.32-carats in 2021.
When comparing the size growth of lab-grown and natural diamonds, the average for lab-grown diamonds climbed from 1.34-carats in 2020 to 1.49-carats in 2021, as the price reduction for lab-grown diamonds increased this year.
In contrast, despite an increase in diamond wholesale costs in the previous year, the average size of natural diamonds climbed from 1.16-carats in 2020 to 1.25-carats in 2021.
Where Do People In The US Spend The Most On All Types Of Engagement Rings?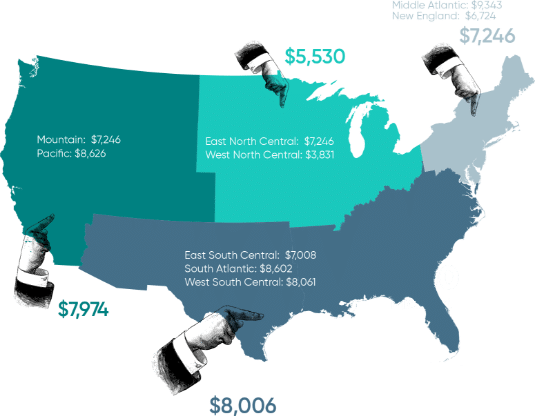 Engagement ring spending is greatest in the Mid-Atlantic area of the US, with an average price of $9,343. In comparison, people who spend the least on an engagement ring live in the West North Central area of the United States, where the average price is $3,831.
What Types Of Engagement Ring Styles Are Most Popular?

Solitaire and halo engagement ring styles have been the two most popular styles of engagement rings in the last two years (and historically), accounting for more than 40% of engagement ring purchases. Side stone rings, three stone rings, and vintage or classic engagement rings are also trendy.
In 2021, solitaire and custom engagement ring styles were more popular, while side-stone engagement rings got less popular.