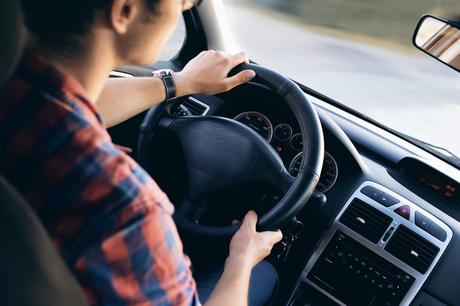 Rusty exhausts, leaking sun-roofs and high costs of borrowing are just some of the things Brits wished they had checked out properly before buying their second hand car, according to new research released by TSB.
The most common regret from motorists was how they wished they had checked out their car's service history or being more firm in getting the service log. "We wish we had known about the car's history and condition which was hidden on purchase", said one motorist, whilst another said, "I never did receive the log book - that had the code for the car stereo in it too!"
According to TSB's research, the average price of a second-hand car is £3,206, however a third (33%) of Brits spend more than £5,000 whilst one-in-20 (5%) people find a bargain banger for under 500 quid.
Young people aged between 18-24 are far more likely to have bought a second hand car from their friends or via social media, whereas the majority (50%) of drivers over 35 years old tend to buy cars from a traditional second-hand car salesman.
Car financing direct from dealers was also criticised by motorists who said they wanted to know "exactly what finance options were available" to avoid paying more than they needed to, and that "knowing the running costs and insurance" of a car were equally important.
Some of the more unusual tips second-hand car owners had for car buyers included taking the car for a test run in the rain, "to make sure it doesn't leak" and "make sure your dog can fit in the boot comfortably". Another driver advised motorists to never buy a car in the rain, nicknaming it 'Dealer's Dew' as it "hides scratches and bad paint jobs".
Off the back of the research, TSB has teamed up with motoring experts to produce a series of hints and tips for second-hand car buyers, available at www.tsb.co.uk/straightforward-money/
Top 6 Tips on Buying a Second-Hand Car
Don't just think about well-known franchised dealerships, independent car dealers, auctions; private selling and eBay can have great cars for sale too.
Before you go shopping, write a check-list of what you need in a car including price, colour, mileage, any gadgets and room for the kids - so you don't get sidetracked to get an unsuitable car when in the showroom.
Before getting rid of your old car as a part-exchange, think about selling it privately, maybe trading it in or use a specialist car buying service - you might get more than you think!
Before buying, make sure the seller has the car's V5C registration certificate (aka the logbook), and it matches the seller's ID. This is the document the DVLA uses to record and store the car's service history and important information.
Be practical and take your time. Take the car for a test drive (or two!), check for bumps and scratches in daylight not the night time and don't be afraid to ask for a fair price. Remember 19,000 used cars are sold each day and so don't be pressured into choosing quickly.
Nick Smith, Head of Personal Loans at TSB, says, "Buying a car can be an exciting time for many people, but also a bit confusing, particularly if you are buying a second-hand car and you don't know your carburettor from your car bonnet.
"That's why we worked with experts to put together a great series of articles online including everything from checking out an MOT history to car loans, insurance and tax to getting the best price for your existing car. Just search 'TSB Straightforward Money' to find out more."
TSB currently offers Personal Loans £1,000-£25,000 with a representative 3.9 per cent APR for loans between £7,500 to £20,000.