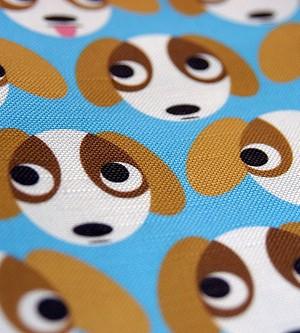 So that it runs comfortably and smoothly, and is free of stress for all concerned, you must prepare for the big event before bringing your new puppy home. It's important to establish care rules and routine for all the family in advance of the big day when you will collect your new pooch. Setting a date well in advance will also give you time to get all the necessary items ready.
Prepping your home for a new puppy is much like setting up a nursery. Like formal preparations for bringing home a baby, readying the house before you get your puppy will take a load off your mind when the day finally arrives. – source
Pre-Arrival Preparations
A couple of days before you collect a puppy, take the bedding he is to have at home to the breeder, or wherever you're getting him from, so the puppy can use it there. This is so that the puppy's own smell, or that of his mother and litter mates, will transfer to the bedding and make him feel more at home in his new environment – both when traveling home and once ensconced in it. It's advisable to take two lots of bedding in case the puppy has sort of an "accident" on it, or when bringing him home.
Buy the equipment you will need, in particular a crate or sturdy carrier, depending on the size of the puppy, to transport him in. Find out from the breeder or owner what food the puppy is used to, so that you can get some. Ask how much he's being fed and how often.
At the collection point, line the carrier or crate with the bedding you left there, put the puppy in and ensure the door is securely shut. Likewise ensure that you have all the paperwork necessary from the former owner – receipt, pedigree papers, registration and ownership transfer documents and vaccination certificate/s – before setting off.