Introducing Brittany, The Almost Indian Wife, a writer and lovely momma of three gorgeous boys. Brittany's almost Indian family will be one of the most beautiful things you see today, trust me! I'm so pleased to share Brittany's reflections on raising her bicultural babies in the United States.
As a mother in a multicultural family, one of my biggest fears has been that my kids wouldn't understand Indian culture. In a perfect world they would be able to be fully submersed in both of their cultures, but it's not possible.
My husband and I have had to choose one place to live and that means the idea of perfectly submersing them in two cultures isn't a reality. Now, the question is how do we make sure Indian culture is alive in our family's lives while in the US?
Create A Unique Family Culture
As soon as you enter into a relationship with your loved one, you're starting a family. In that family you will also establish a unique family culture.
My husband and I have quite a few similarities, but we also grew up very differently. My husband was raised by first generation East Indian parents who moved their family to the US shortly after they were married. He was able to see what it looked like to be an Indian family in the US. They had to figure out how to keep their culture alive and ended up creating their own identity.
My family was born and raised in the US. I was raised by a single mother for part of my life and then my mother remarried. We moved around a lot while I was a kid due to various jobs and trying to find a place we all wanted to settle down.
When my husband and I got together we had to figure out how we could blend our lives together. This started when we got married by having a fusion wedding. It has always been extremely important to us to have both cultures represented daily in our lives.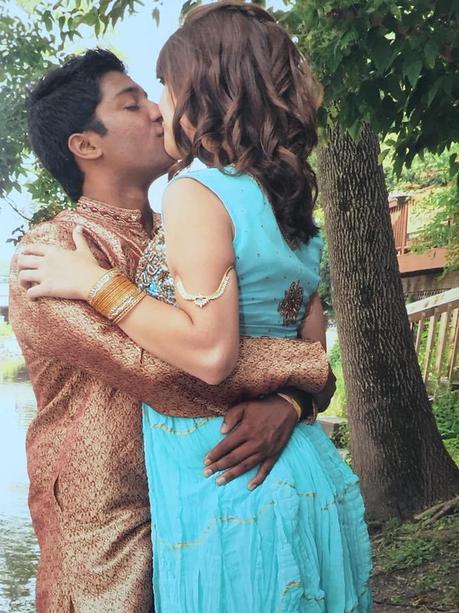 As we had kids, this became even more important and vital to our family because it wasn't just about us anymore. Now, we had biracial kids that needed to understand their own multicultural identity and culture.
Bring Friends Into Your Family Traditions
One of our favorite things to do as family is to invite friends over for dinner. Family means a lot to us and our close friends become like family. We love having them over to our house to laugh and talk over a good meal.
Usually, we prepare a big Indian dinner, gather everyone together to explain what all of the dishes are, and let our kids teach them how to eat with their hands. It's simple, but our kids love teaching their friends about Indian culture.
It helps to give them a sense of pride over their culture and teaches our friends something new. The more our culture becomes a part of our daily lives with friends and family, the easier it is to keep it alive.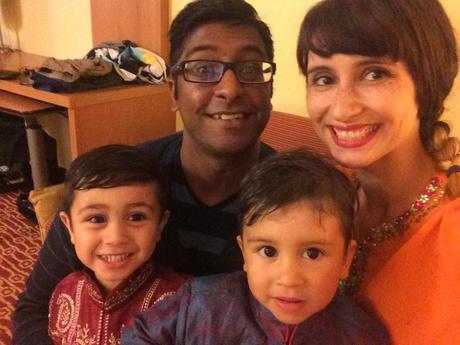 Learn How To Cook Traditional Meals As A Family
After my husband and I were married, I couldn't wait to learn how to make Indian food. I had already started to develop a love for it, but it wasn't enough. I wanted my husband to come home after a long day at work to a meal he remembered from his childhood.
My mother and father in law ended up teaching me how to make a ton of different dishes. I'll always remember the time I spent in the kitchen with them learning. Cooking with someone isn't just about the food. While they taught me they shared their memories of learning how to make the dish, the little tips and tricks they figured out, and it helped us to grow closer.
Now, I get to teach my kids how to make the same dishes and carry on the tradition.
Cooking traditional meals is one of the most simple and effective ways to teach our kids about Indian culture. They don't just get to see how to make it, but they taste it.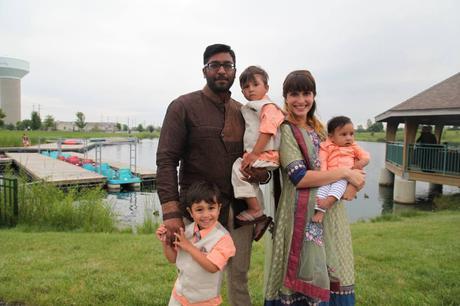 I still struggle with my fear at times, but I know my husband and I will do everything we can to keep both cultures alive in our family. The most important thing you can do to keep your culture alive is to be intentional every day. Sit down and think about what you can do to blend cultures in your family.
***
You can also check out my article on The Almost Indian Wife, my thoughts on bringing my baby's other culture to India!