The Giant of Africa
Nigeria is Africa's most populated nation and the seventh-most populous in the world. Home to more than 200 million people, "The Giant of Africa" is a diverse country with hundreds of different ethnicities and languages spoken. The Nigerian film industry, Nollywood, is among the world's largest - second only to India's Bollywood.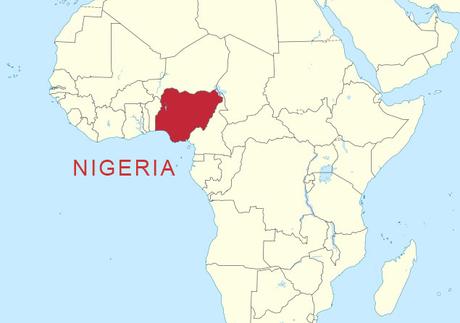 Natural Resources
More than 90% of Nigeria's exports are petroleum products. That sector is responsible for 95% of foreign exchange income and 70% of government revenue, making petroleum a major source of the nation's overall economy. This is not reflected in the country's workforce, however, where approximately 70% of people are sustained by agriculture.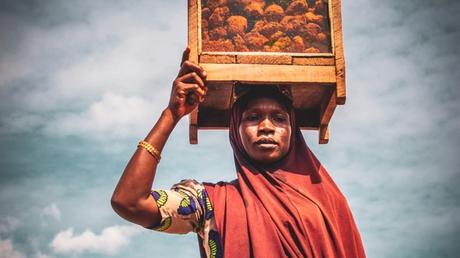 In addition to petroleum's "black gold," there are colored gemstone resources in Nigeria, including sapphire, emerald, aquamarine, tourmaline, zircon, and garnet - amongst others. Largely mined by artisanal operators, "The Giant's" colored treasures have typically been exported to Germany, Indonesia, Sri Lanka, and the United States as rough stones for cutting and setting into jewelry.
That may soon change, to the benefit of the Nigerian people.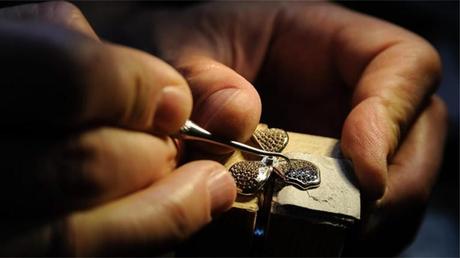 Skilled Apprenticeship
The Nigerian Government has decided to create its own gemstone polishing and jewelry-making workforce. Initially planned for 40 adepts, Nigeria's Minister of Mines and Steel Development (MMSD) Olamilekan Adegbite recently announced that 45 youths - representing all of Nigeria's 36 states and FCT (Federal Capital Territory) - have been selected for training.
Organized by the MMSD, in partnership with the country's MinDiver project (World Bank assisted Mineral Sector Support for Economic Diversification), the goal is to expand gemstone cutting, jewelry design, and fabrication operations throughout Nigeria. This will keep the nation's gemstones in the country through polishing, and will hopefully see many of them set into finished jewelry. Once the eight-month training period is complete, the participants have a mandate to spread their knowledge across all regions of the country, training other Nigerians. According to Adegbite:
"We have engaged the services of experts to train the trainees and draft policies for the successful implementation of the program. We expect them to go back to their states and open clusters with the assistance of the state governments to also train more people on gemstone cutting and polishing among others."
The Minister has appealed to state governments to support these new jewelry experts with the tools necessary to train and multiply a skilled workforce within their region. The expectation is that local production will be strengthened, jobs will be created and there will be an increase in livelihood standards, as well as a new outlet for creativity open to Nigerians.
The Miners' Major Role
Generating new, domestic demand for rough gemstones presents an improvement opportunity for Nigeria's miners. The nation's artisanal workers currently lack the skills to properly identify and estimate values for the rough gemstones they extract. They traditionally sell their output for "best offer" at the mining sites to local and foreign traders - who resell them and turn a large profit.
Minister Adegbite says the Ministry plans to encourage and support Nigeria's miners in learning the value of their rough and selling to competing local polishers within Nigeria - rather than simply taking the best offer from outsiders who come to visit their mines.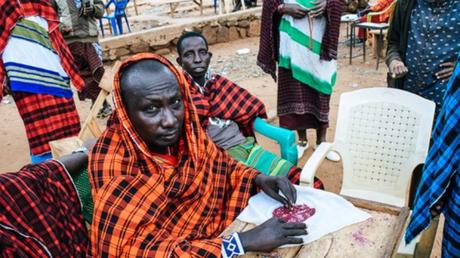 The Future
Nigeria's 200,000,000+ people love jewelry. The country is currently a large importer of finished jewelry products from the United Arab Emirates, India, China, and Europe. If the government's apprenticeship program is successful it's possible that new products, fabricated in Nigeria, could substitute for imports. Ultimately, the cutting and polishing of gems within her borders could also open Nigerian-produced jewelry to tourism dollars.
Agreements between federal governments and diamond miners have transformed South Africa, Botswana, and Namibia into some of Africa's most prosperous countries. Will this federal initiative in Nigeria keep those rich resources within the country longer, growing an entirely new employment sector and reducing reliance on jewelry imports? The support of the states and the miners will go a long way in determining that. We'll be watching.
Written by John Pollard
How much do you think it costs to train each gemstone polisher, jewelry designer, and bench worker? What does that come to, multiplied to 45? Will 40 new experts spread around 36 states and FCT be enough to jump-start commerce? Will generational miners operating in an antiquated system be willing to change? How much do you think Nigerian miners are selling rough corundum per carat? How much are the foreign traders buying it selling it for? Did you know about Nollywood before? Have you had jollof rice before? (nom nom nom!)
More Reading
Learn how to define brightness, leakage, contrast, and scintillation on our page Diamond Performance Explained.
Take your diamonds on a brightness, fire, and sparkle test drive: Make Comparisons Like an Expert.
Get fast answers to any question:
Ask our community of unbiased independent helpers.
Ready to find your diamond?