You must have seen stairs containing balustrading made up of steel. It has become a common thing in recent years. The modern designers give high preference to Steel Balustrading for their clients who demand for innovative designs of stairs and other interiors. It has certain eye catching features which include its contemporary nature, tactile feel and sleek appearance. This type of balustrade heightens aesthetic value of your building. You would proud to show your home to your visitors and you are bound to get words of compliments.
Importance of using Steel Balustrading:
The quick advancement of technology in modern age has coated a layer of elegance on simple stuffs to make them more attractive and beautiful. Similarly, you can add creative designs of Steel Balustrading to your otherwise dull looking staircase to make them gleaming. It can transform an ordinary staircase into something special by adding certain glamour. It is considered as trendy and informed as it can fit to any contemporary layouts. These are not the only reasons for why you should install steel balustrades.
The following comprehensive list includes some chief advantages of Steel Balustrading are:
Luxury look – You put so much effort or spend lavishly to create a luxury look, feel and flow at your home. With steel balustrade, you are getting the option of satin or other type of finish to add a luxurious touch to your home decor. You can pair it with cutting edge style with contrasting angles.
Easy to match – A steel balustrade can easily match with old, new, contemporary or rustic style of home design. It works well with composite or concrete materials to offer you a contrasting as well as appealing look. The best part is that you can mix and match different materials with such steel balustrades.
Easy to fit – There are many types of balustrades that are decorative but tough to install. But steel balustrades can be fitted easily on site. Thus, the task can be accomplished more precisely. In this way, the risk of making mistakes gets reduced for you. You can save your effort and time as majority of the work will be fabricated on the very site.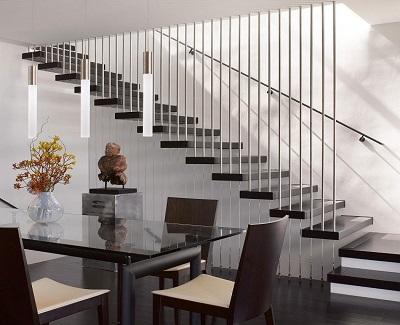 Easy to install – It is easy to have steel balustrades installed at your home. You just have to contact a reliable company and decide your style. Before the professionals begin the process of installation, you must discuss about the budget convenient for you.
Durable – Wood balustrading is prone to scratching, fading or splitting. Hence, Steel Balustrading is a cost effective alternative to other type of materials for balustrading. It lasts long as it is durable in nature. It can withstand intense pressure.
Low maintenance – Occasional maintenance is enough to keep steel balustrade in proper condition. It is much easy to clean and dry. You can clean its surface with the help of a soft brush. However, you should not use any chemical substance as it may have bad effect on steel.
Availability of various types of designs:
You can instantly change the dull look of your home interior with the help of Steel Balustrading. It can be found in a wide range of designs depending on various style of home decoration. You can browse through several online portals to buy your balustrades with customized designs. Here is a quick list of some popular designs which you can select for your home.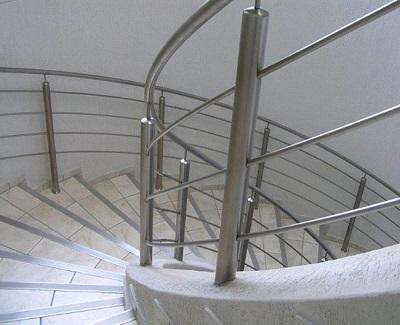 Square
Round
Equilateral
Quadrant
Hence, it can be stated that Steel Balustrading is an ideal option for your home interior as it possesses extraordinary attributes to create an awesome impression.Steel Balustrading