I am so excited for spring flowers and bright colors that are going to fill our outdoor space so I thought I'd do a post about bringing that color in and enjoying indoors as well!  Just last night sweetums brought me the most beautiful pale pink roses.  Having them on my desk makes the room feel so much lighter...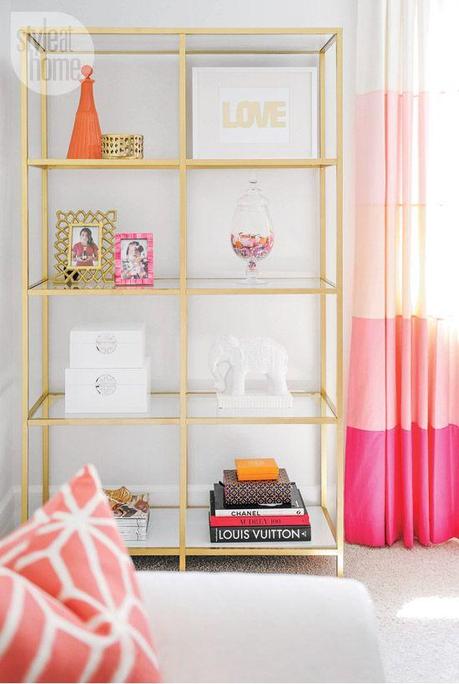 via styleathome
Using hints of color in a room make me happy. Especially when those items are so easy to change out like pillows, curtains, and decor you have around the house like books and frames.  I've been loving gold and pink lately.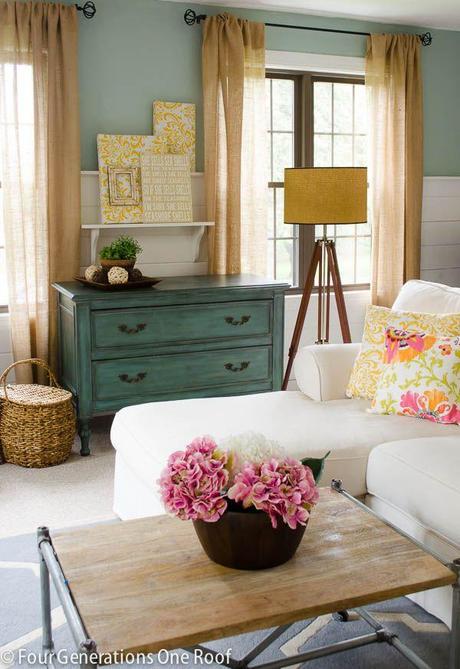 via fourgenerationsoneroof
If you are loving the room you have now and don't feel like changing it but you want to tie in some of your favorite flowers, getting one simple throw pillow that pulls out similar colors can do the trick!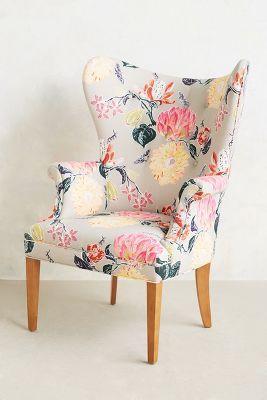 via anthropologie


If you want to go bolder, find some wallpaper or upholstery with a floral print/pattern. Anthropologie usually has some unique upholstered items. If you struggle getting real flowers into your home, adding a flower pattern might give you what you need for that spring feeling indoors. I'd love to have one of these in my office!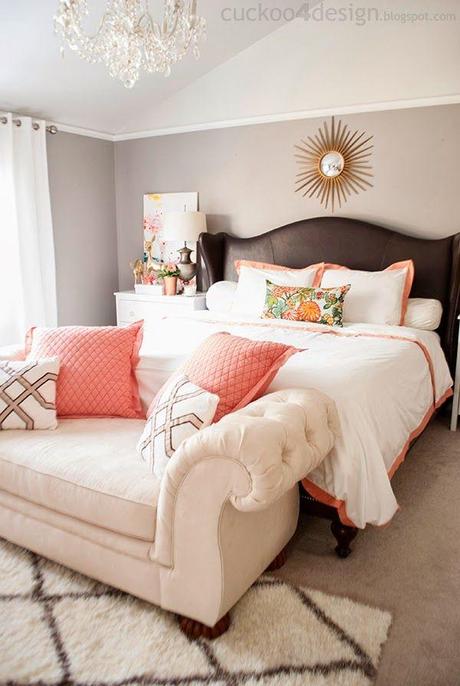 via cuckoo4design
Most often we forget about livening up our bedrooms since all we tend to is sleep in here, but bringing some fresh flowers in and updating your bedding can really bring you into the season.