She's learned too much, too young. Can she break free?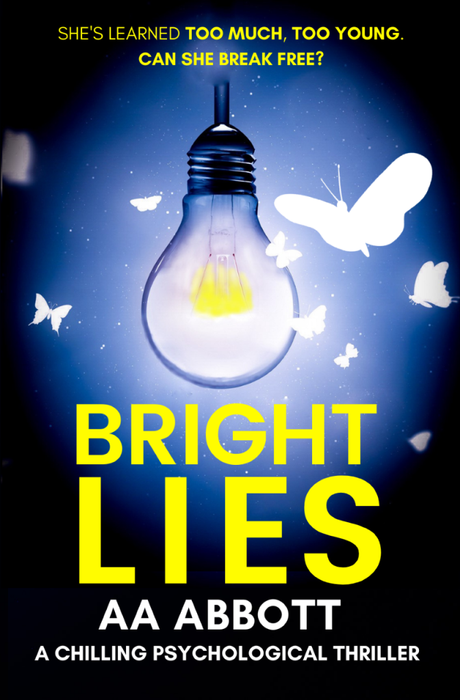 Emily's dreams come true when her mother marries wealthy painter, David. Thanks to him, Emily's artistic talents shine. Then he starts teaching her things a 14-year-old shouldn't know. While Emily breaks free, she's forced to sleep in a rat-infested alley.
Bad boy Jack has turned his life around. Working as a DJ with ambitions to open a club, he rescues Emily from the streets when he sees a woman in trouble. He doesn't know she's still only 15 - and trapped in a dark web of secrets and lies.
David must find Emily and silence her. As he closes in, Jack faces the hardest choice of all. If he saves Emily, he'll kiss goodbye to his future...
What would you sacrifice for love?
***
'You don't have to see him, Emily. We could just go home. It's not too late to change your mind'. CHAPTER 1, DECEMBER 2019 - EMILY
***
(Perfect City Press, 23 November 2020, 226 pages, ebook, #arc from the publisher and voluntarily reviewed, #BlogTour 26 November via @RandomTTours)
***
***
I'd never heard of the author before but the blurb intrigued me. I really enjoyed this. The author doesn't tackle anything particularly new and I've read other books that deal with the same subject matter but I enjoyed the author's approach to it. The chapters are narrated by both Emily and Jack and the POV bounces between them both as you learn the tragic stories of both. I felt sickened by what happens to Emily. The author gradually brings both threads together when Emily and Jack meet and set in force a chain of events that will have a huge impact on their lives. The author does a great job of tackling dark and unpleasant subject matter without being off-putting. Hats off to her. I really engaged with Bright Lies. I will check out her other books.