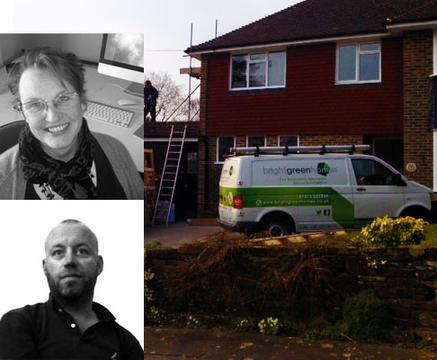 FRANCES AND Alex Hunt are a mother-and-son team involved in several energy efficiency and sustainability enterprises in the Brighton and Hove area.
Together with a select team of specialists, they run:
the Green Building Partnership,





Bright Green Homes




and Brighton and Hove Energy Services Co. (BHESCo).


These three organisations each do something different from the others, but together they fit neatly to become a comprehensive, 'bigger picture' community energy offering for the Brighton and Hove area.
Fran is an architect (RIBA) and Alex's background is in environmental accounting and assessing (Stroma).
I met them in Brighton at the EcoTechnology Show and enjoyed talking to them very much. Here's an interview I did with them.

"We need to reclaim some of that localism [that] ensures the buildings are treated by people who understand their local quirks… Every house is different, as much as every householder is also different... By targeting this more locally, employing local trades people with a vested interest in an area I think you drive the quality up – again – in theory."

– Alex Hunt

---
Q&A with Fran and Alex Hunt, of Bright Green Homes & BHESCo
Hello you two. How do you both know each other?
Bright Green Homes is a company offering Eco-renovations and help with designing and building low energy buildings. We provide all the services needed from design, energy calculations and regulations through to on-site building work and handing over ready to move in. A customer can make use of any of those elements singly or as a whole package.
BHESCo is a social enterprise bringing together thousands of people in Brighton and Hove to bulk buy energy and save money on their fuel bills. As well as passing on the savings from buying together, we reinvest the profits in energy saving improvements and renewable energy micro-generation in our customers' properties, helping them save money now and into the future. This is what makes BHESCo different, our purpose is to help you reduce your bills by offering a long term solution.
You both seem to have a lot of good old-fashioned common sense. Is that at the heart of 'green', or is there more to it than that?
Ha-ha - but you're right! Saving energy in a house or small business is a very practical and inventive challenge. Every building is different with different problems and construction types, often adapted over a century or two to other requirements and with little problems and ailments gathered over the years.
First of all, it' s detective work to discover what's under the surface and how the services work. Then a design challenge which needs careful judgment and advice so that the customer gets maximum energy saving for their budget in the most efficient and least disruptive manner possible.
Then actually doing the job, with all the usual pressures and tensions associated with having your house taken apart and put together again. We find the best route is absolute transparency with our customers all along the way, involving them in decisions where appropriate.
Most energy saving measures are not clip-on solutions but down in the bowels of the cellar or under the decorated surfaces, by completion they shouldn't be very apparent so people need to know what they're getting for their money by seeing the work as it progresses. That means they also know how to use the house when they move back in, there are subtle differences in life in an energy efficient house compared to a leaky one.
What project are you most proud of?
There are several projects we are proud of at Bright Green Homes – but the most recent is the one we are working on right now. This is a whole house renovation where we have stripped a home to its bones and started again. This includes a super insulated suspended timber floor with underfloor heating, external wall insulation with Cork insulation, triple glazed windows and doors, an airtight construction and heat recovery systems, solar thermal and solar PV – not to mention a substantial extension.
More information can be found on the BGH blog.


Above: Newly fitted windows on one of the Bright Green Homes projects. (Picture from the Bright Green Homes blog)


How do Bright Green Homes and BHESCO go together? And how do you envision this symbiosis working in the future?

One of the major challenges for energy efficiency is always the initial upfront cost of the installation. What BHESCo is offering is an alternative way to buy your gas & electricity which will offer the customer not only lower prices, but also generate (eventually) a pot of capital that can be invested into homes in the South East (starting in Brighton) to improve their energy efficiency – this money would then be paid back by the householder over time from the savings that they make in their energy bills as a result of the improvements.
A pay as you save scheme, which not only improves peoples homes but also the community as a whole as people will have more disposable income to spend in their local area. This will ultimately help householders overcome the major stumbling block – which should also drive business towards BGH as we are experts in getting the best value for money from these types of improvements.
Will community energy projects become more common as energy prices rise?

In 2011, there were 19 community energy co-operatives generating 19.6MW of renewable energy for the nation, powering approximately 16,000 homes. The idea is not entirely new – its been done successfully in the US & Scandinavia.
Now the Government has linked energy installations with community benefit there will be much more interest in the future. Granted this move was motivated to stop local energy development like windfarms being granted against local opposition, but now the principle is on the table we hope it will develop into more community co-operation to promote renewables and energy efficiency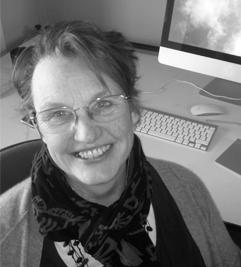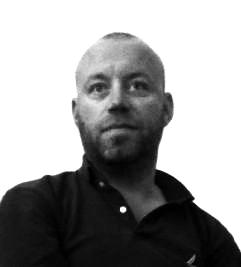 Above: Fran and Alex Hall. (Photos from the Green Building Partnership website)
Strange question but do you think energy and retrofit is done any better when it's civilian rather than prescribed?

Think I know what you mean - a private or local enterprise rather than a government organised one? Yes I think it is. Not least because UK housing goes back to the days when it was built from the local materials to hand and with local styles, so we need to reclaim some of that localism, it ensures the buildings are treated by people who understand their local quirks and also reduces the mileage materials are hauled - in theory at least.
Every house is different, as much as every householder is also different. By trying to enforce a one size fits all policy you are inevitably going to have situations where this simply doesn't work properly. By targeting this more locally, employing local trades people with a vested interest in an area I think you drive the quality up – again – in theory.
Will Bright Green Homes play an important role in the Green Deal?

The question is probably better the other way round: will the Green Deal have an important role in BGH's work? It may be that we will be able to integrate the borrowing facility offered by GD in with other work a householder requires so that they can afford to do more than they otherwise would.
Also the access to the Energy Company Obligation (ECO) monies to help fund external wall insulation on solid wall properties (of which there are thousands in B&H) is a reason to keep involved with Green Deal as this is an intervention that could be applied to lots of potential customers and if there is funding to support it we need to be able to offer this as part of our service.
It is quite restricted in scope and usually needs other support work around the funded part, so BGH offers a way to use it effectively. It remains to be seen whether people will see it as a good investment vehicle or not.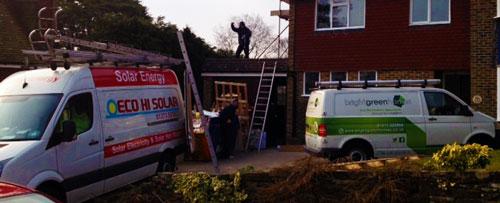 Above: Solar thermal being installed on a Bright Green Homes project. (Photo from the Bright Green Homes blog)
Do you have a typical client?

At the moment they tend to be well-informed people willing to put their money where they judge is best for their future security, even though that seems to be against the fashionable trend at the moment. However, all of our customers so far have been delighted with the outcome – lower energy bills, lower carbon footprints and beautiful, comfortable homes.
Thank you to Frances and Alex for answering my questions and telling me about your projects. Anyone interested in learning more should visit the Green Building website , and particularly the blog , where you can follow their progress, see their latest renovations and so on.