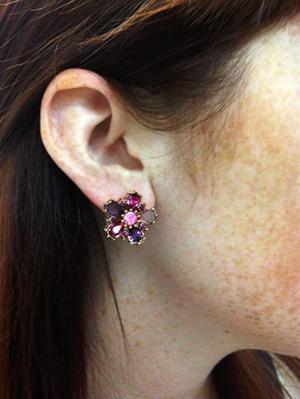 Antiquities Couture Crystal Flower Earrings
We just put up exciting new eye candy on our online store and you can get your hands on them right this moment! These couture beauties have dazzling  jewels of pink and purple–tanzanite, amethyst, violet, fucshia, rose pink. If you love bright and sparkly, you'll love these crystal flower stud earrings and the matching necklace that nicely drops on your neckline. Wear them with jeans and pumps and look casual chic, or dress it up and pair them with a nice evening frock–yellow, pink, purple, orange, grayish blue or white go fantastically well together! Bright colors and color blocking is a big fashion trend this year and if you're at a loss on how to accessorize, these girly accents will definitely do the trick.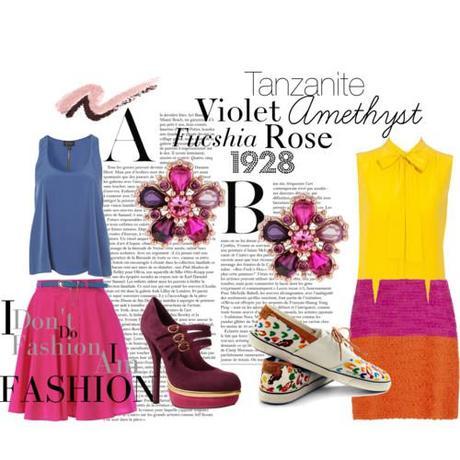 The necklace and earrings are a rendition of our ever so lovely Rose Gold Garden Party Earrings that uses the same purple infusion color scheme. And by the way, our 30% off sitewide sale ends TOMORROW so I suggest if you want these, get 'em now!!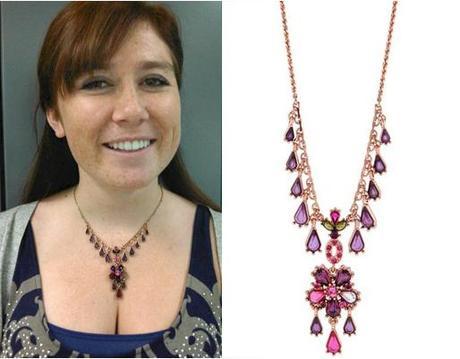 Have a fab T h u r s d a y !