I have always been drawn to neon colors. In my opinion nothing is prettier then neon pink, orange, yellow... While I am not brave enough to rock a full-on neon outfit, I would love some more simple pieces to work into an outfit. Shirts, dresses or pants, or even some bold neon accessories to spice up an outfit.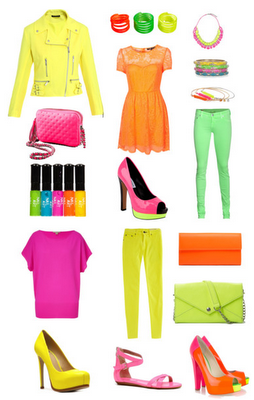 *note to self, by more neons!!!
Those shoes and clutches? AMAZING.