By Darin Ford
Merry Christmas Officially Hoops readers!!!
Now that OH is back, we would like to give you all a present, and that's a preview to the upcoming Christmas Day NBA games today!
12 PM ET - Boston @ Brooklyn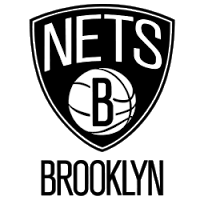 In Brooklyn's first official Christmas Day
Game they'll look to beat down
on the ol' Celtics.
In a Xmas day game you usually anticipate seeing nothing but competition and a good freaking game with a little effort. Well, with these two matching up, you'll get what you ask for. Look for a huge game out of Pierce and Garnett as it will probably be their final Christmas Day game on the big stage. Final score prediction: 109-92 Boston
3 PM ET - New York @ LA Lakers Can Kobe, Dwight and D'Antoni finally get it going? ... Probably not today. Final score prediction: 101-79 Knicks
5:30 PM ET - Oklahoma City @ Miami This will undoubtedly be the best Christmas Day game of the year -- without question. Finals rematch. Durant/James. Wade/Westbrook. Supporting cast vs supporting cast. It is going to be a great game.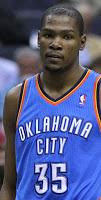 Final score prediction: 108-101 Thunder
8 PM ET - Houston @ Chicago
The Houston Rockets are one of the most entertaining teams to watch in the league this year all thanks to James Harden and Jeremy Lin. The Bulls will try to extinguish their rhythm by just playing a really deep bench and giving Nate Robinson the ball. Look for a great game here!
Final score prediction: 98-94 Rockets (Harden is going off ... gonna get 40!)
10:30 PM ET - Denver @ LA Clippers
A struggling and weird Nuggets team takes on a surging Clippers team in their building. It's probably going to get bad for Denver. I'm calling Lob City thrashing them.
Final score prediction: 91-74 Clippers