Michael L.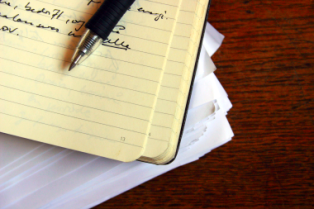 Whatever else the chaos is in Syria, it is also a proxy fight between NATO and
Russia
over the Assad regime.
This situation is broadly reflective of the Cold War alliances and the proxy wars (Korea, Vietnam) between the United States and the Soviet Union that took place during the mid-late twentieth-century.  
This is an important context to put the current Russia-Turkey dispute within, if you wish to understand it.
Turkey
is a member of NATO as, of course, is the United States.  Russia is not.  Russia is endeavoring to prop up Syria's Assad, whereas the US and NATO are opposed to that regime.  In the mean time, everyone agrees that the heinous Islamic State needs to go away, but nobody wants to put boots on the ground and Russia is more interested in defending its ally then going after ISIS.  This means that Syria is a land wherein numerous sovereign countries exercise their rights to bomb whatever the hell they want.
Since Putin backs Assad this means, naturally, that Russia bombs the rebels.
But NATO and the US back the rebels and this is why, essentially, we are looking at a proxy fight between NATO and Russia in Syria.  It should also be noted that the anti-Assad rebels are also mainly, if not entirely, Jihadis, thus US foreign policy in the region remains consistent with Obama's egregious pro-Islamist tendencies.
Complicating matters is the fact that Syria and Turkey have a long-standing border dispute in the region wherein
Turkey took down that Russian warplane
last Tuesday.  As far as Russia was concerned, Syria being its ally, they were still within Syrian airspace.
Turkey, obviously, disagreed.
Now we are seeing Putin place a raft of economic sanctions on Turkey.
Reuters tells us:
The decree, which entered into force immediately, said charter flights from Russia to Turkey would be banned, that tour firms would be told not to sell any holidays there, and that unspecified Turkish imports would be outlawed, and Turkish firms and nationals have their economic activities halted or curbed.
"The circumstances are unprecedented. The gauntlet thrown down to Russia is unprecedented. So naturally the reaction is in line with this threat," Dmitry Peskov, Putin's spokesman, said hours before the decree was published.
A senior Turkish official told Reuters the sanctions would only worsen the standoff between Moscow and Ankara. 
So, boys and girls, from an international crisis perspective, Europe is beginning to contend with the Middle East for the Grand Prize.
When you add the NATO - Russia fight in Syria to the amazingly ill-considered open-door policies of Germany, Sweden, and the EU to the immigration crisis, you get the sense that Europe is beginning to swing around like a yo-yo in the hands of an Arabic six year old.