Michael L.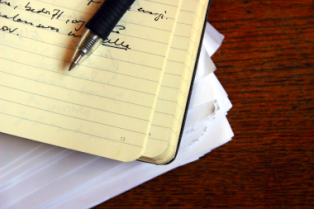 I think that there can be little doubt at this point that the mood of the Jewish community, both Israeli and diaspora, is turning ugly.
Feelings of insecurity, frustration, and anger are growing.  The Netanyahu government is beginning to take measures designed to crack-down on domestic Arab terrorism and there is even now talk of deporting the families of terrorists.  Further, they have resurrected the bulldozing of terrorist homes policy of years past.
French Jews are on the run and the rest of European Jewry is nervous.  The United Nations is an outright enemy to the state of Israel and, thus, to the Jewish people.  The European Union is hostile and the US administration under Barack Obama is unfriendly.  In the United States we have college students chanting, "Intifada!  Intifada! Long live Intifada!"... thereby, in the name of social justice - amazingly enough - demonstrating their support of Arabs who wish to murder Jewish people through stabbing us in the streets or running us down with automobiles.
This is making many thoughtful Jews begin to feel like we are being collectively backed into a corner and it is starting to really piss many people off.  So many westerners, particularly on the Left, honestly believe that the Jews of the Middle East, in the form of Israel, are the aggressors and that the Arabs are the indigenous party and the innocent party within the conflict.  No matter how many concessions Israel makes, no matter how many murderers of Jews it releases from its prisons as a gesture to dictator Abbas, no matter how often Israel agrees to a Palestinian-Arab state smack in the middle of that tiny bit of historically Jewish land, and no matter how many times Palestinian-Arab leadership rejects a Palestinian-Arab state and screams to the hillsides for Jewish blood to run in the streets, the West still blames the Jews in Israel for the hostility against them.
If it is true - and I believe that it is - that anger is rising within the international Jewish community, I say that we have every right to that anger.  Muslims kill Christians in Paris and high level Swedish government officials blame the Jews?  That's just not right and we should not have to stand for it.
Jews, as a people, are not real big on collective demonstrations of anger.  We are not of the rioting sort.  We are more the writing a strongly worded letter-to-the-editor kind of people.  And that is as it should be, I suppose.
But I would dearly love for the government of Israel to, in the most friendly and diplomatic manner possible, tell the Obama administration to go screw itself.