Michael L.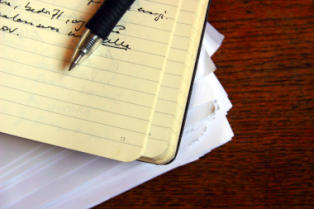 One of the people that I turn to on a regular basis concerning the Arab-Muslim persecution of Christians in the Middle East and Africa is
Raymond Ibrahim.
I have discussed his work on a number of occasions because he is one of those individuals such as, for example, Ryan Bellerose, who is filling a niche in the conversation that should not be a niche, but should be central.  Ibrahim focuses on the current Arab-Muslim genocide of the native Christian population in that part of the world.  This is natural for him as his heritage is Egyptian Coptic.
Bellerose, whose primary focus is standing up for the rights and well-being of the Métis people, natives of North America, focuses his writings on the Arab-Israel conflict within the framework of indigeneity.  His most pronounced insight, in my opinion, is the recognition that if he wishes to stand up for indigenous rights, consistency is necessary, and that means standing up for the indigenous rights of the Jewish people, as well.
The header of his
Facebook page
reads:
We do not want nor will we accept this pro-Palestinian solidarity with its price tag of betrayal of another indigenous nation.
G-d bless Mr. Bellerose.
In any case,
here are a few tid-bits
from Raymond Ibrahim.
None of this is fun:
Mokhls Youssef Batk, an Iraqi Christian, was blinded by the Islamic State (ISIS or IS) after he refused to convert to Islam.
A 12-year-old girl, raped by an Islamic State fighter, was told that "what he was about to do was not a sin" because she "practiced a religion other than Islam." 
Somalia: A Muslim convert to Christianity (name withheld) managed to escape from Al Shabaab -- the dominant Islamic front -- but only after the jihadis chopped off four fingers from his right hand while interrogating him about his conversion. 
And there is plenty more where that came from.  I do not need to beleaguer the point.
And the point, in case it is lost on anyone, is that there is a violent and fascistic political movement raising its face in the Middle East known, variously, as Islamo-fascism, Islamism, Jihadism, or political Islam.
The failure of the West to stand up for Christians in the Middle East, or even acknowledge their plight, is one of the great moral failures of our time.