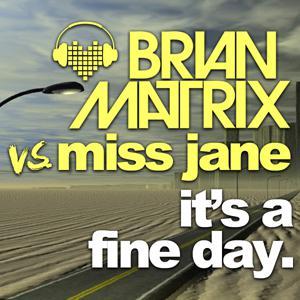 Hot new remix from Brian Matrix! This time he gives the Miss Jane classic "It's A Fine Day" a 2012 big room club makeover and it sounds great! Can't wait to play this on a big soundsystem.
Miss Jane - It's A Fine Day (Brian Matrix remix) [click to download]
Brian Matrix SoundCloud
Brian Matrix Facebook page
Brian Matrix Twitter
If you missed our other treats we have previously featured from Brian Matrix, grab them now!
U2 - New Years Day (Brain Matrix 2012 remix) [click to download]
Cassius - The Sounds Of Violence (Brian Matrix remix) [click to download]
Share