Photo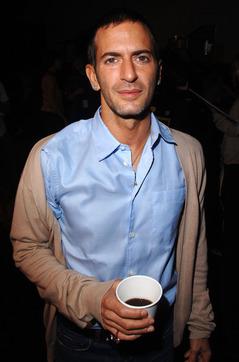 BREAKING NEWS
Marc Jacobs to Replace John Galliano at Dior?
Since Gallianos fall from the ultimate fashion house, Rumors have been spreading about this designer or that entering the house as a replacement - an honour that I would imagine any designer to jump at…Well that was until Riccardo Tisci  declined the offer to move from Givenchy to Dior, thus following the footsteps of Galliano.
I have held my breath for months waiting to find out who it would be, and I am surprised to find that Jacobs seems to be the new favourite for the place.
According to Womens Wear Daily, all will be settled this week. 
I have to say that I am a little disappointed. I have never seen Marc Jacobs in the same light as the rest of the fashion world, for me he has always been a little over-rated. His work at Louis Vuitton isnt to my taste at all, but it seems that the industry and the LVMH head think that he is the right choice.
After being so broken-hearted by the departure and disgrace of Galliano, only time will tell if I will ever see Jacobs as the right fit for my all time favorite couture house, but i continue to wait with bated breath to see the latest Collection at this Falls Fashion week.