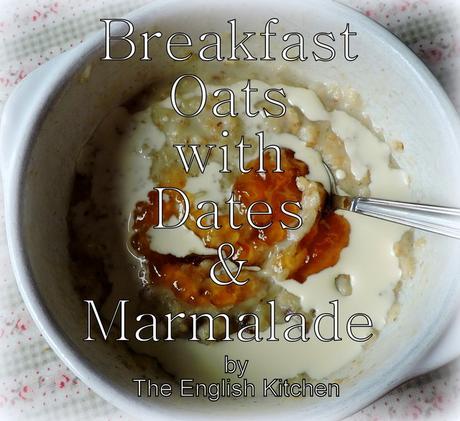 I confess we are breakfast oat lovers in this house.  They are the perfect way to begin any day . . .  wholesome . . .  toothsome . . .  delicious, and hearty!  And oats are good for the heart!  (and soul I might add!)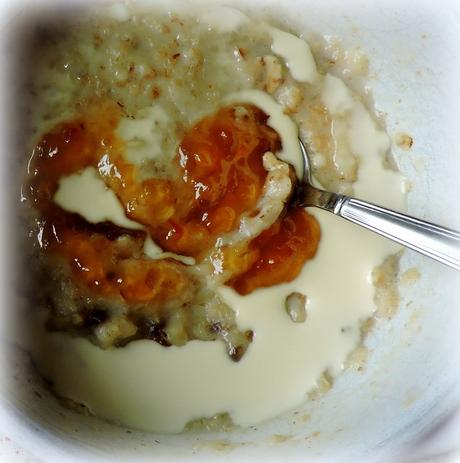 This is day four of my Marmalade Challenge for National Marmalade Week and I think I hit the ball out of the park on this one because this is fabulously delicious!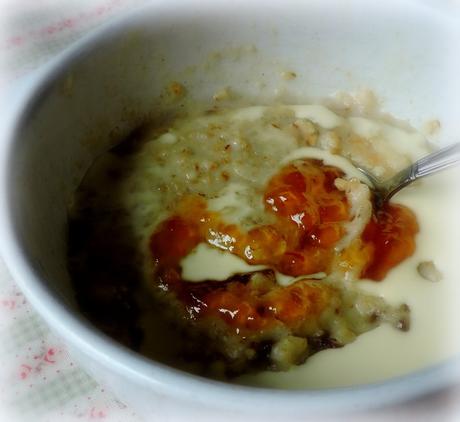 I have always loved dressing up my oats with things . . .  sometimes it is just a spoonful of maple syrup or a sprinkle of maple sugar . . .  other times I add dried cherries or cranberries or blueberries . . .  or, yes  . . .  everything!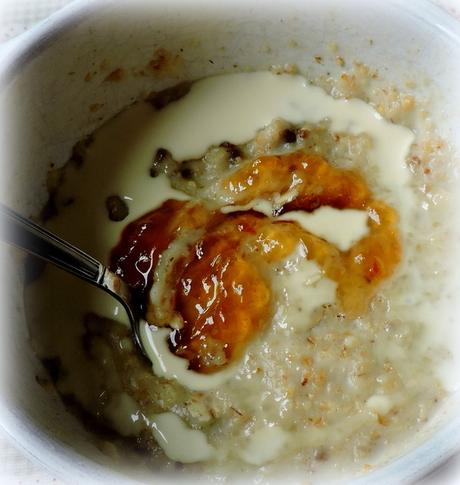 Today I added chopped dates and some marmalade, but not just any marmalade . . . Mackays Pink Grapefruit Marmalade . . .  because it's breakfast and well . . .  breakfast and grapefruit just go together like peas and carrots!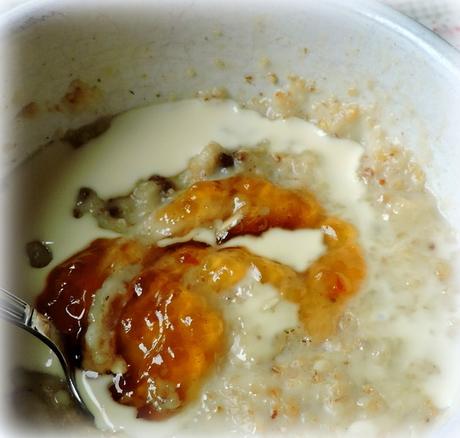 A dollop of marmalade went into the pot with the oats and dates when I was cooking them, and another dollop was swirled on top with some cream when I was eating them, and yes  . . . THEY WERE FABULOUS!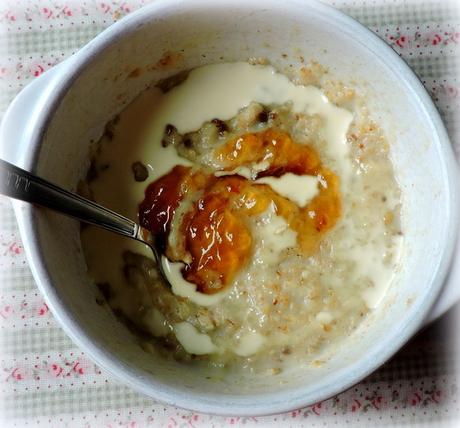 I am so grateful for this marmalade challenge because if I hadn't partaken of it . . .  I would never have discovered another delicious way to enjoy my breakfast oats!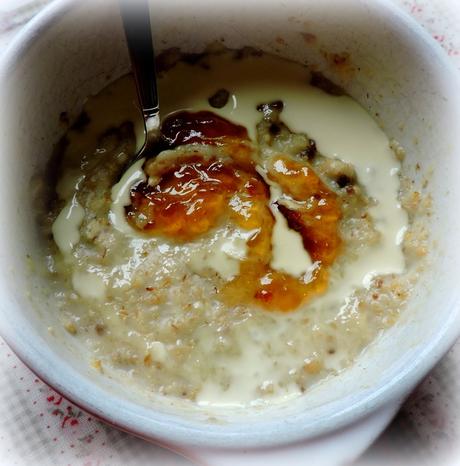 *Breakfast Oats with Dates and Marmalade*Serves 4Printable Recipe 
A hearty and delicious way to begin your day!
 160g of old fashioned oats, uncooked (2 cups)760ml of a mix of milk and water ((3 1/4 cups)pinch salt1 dessertspoon of good quality marmalade75g of chopped dates (1/2 cup)To serve:Marmalade to spoon over topsingle cream for pouring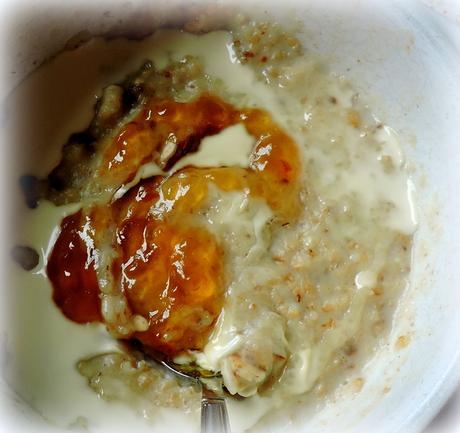 In a medium saucepan bring the water/milk and salt to boiling. Stir in the rolled oats, dates and marmalade. Reduce heat and simmer, uncovered, for 5 minutes, stirring occasionally. Remove the pan from the heat.  Divide between four bowls.  Top each serving with a spoonful of marmalade and a drizzle of cream.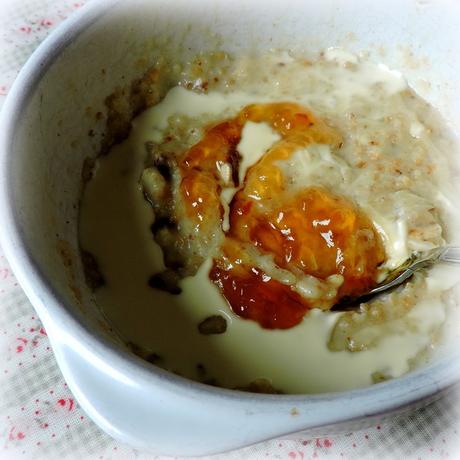 I admit that the cream is a bit of an indulgence, but what the hey!  I've been really sick and I needed a bit of an indulgence.  ☺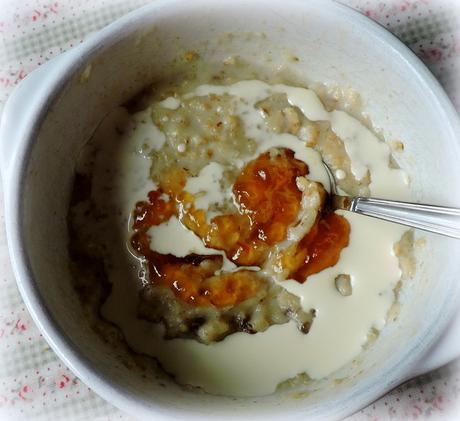 National Marmalade Week runs from 28th Feb - 6th March 2016. National Marmalade Week is organised by the World Marmalade Awards at Dalemain, Penrith. The Awards will take place from 19th-21st March with the main sponsors being Mackays, Fortnum & Mason and Paddington Bear.
Mackays are a family run business that has stayed true to its values of producing small authentic batches for a quality homemade taste. Their soft fruits are sourced from the best local Scottish fruit farms and our bitter marmalade oranges come from the famous Seville region in Spain.
To find out more do check out their website.
Follow them on Facebook
Follow them on Twitter
Follow them on Pinterest
Follow them on Instagram