I'm in the middle of moving. It's the main reason why the blog has been a little bit quiet lately. After this post, there will be two more posts of food in my old house. And after that it will be food prepared in my new kitchen. (Somewhere at the end of may). I'm really looking forward to it. The kitchen will be smaller but I'm planning to turn my whole flat in one big kitchen and writing place.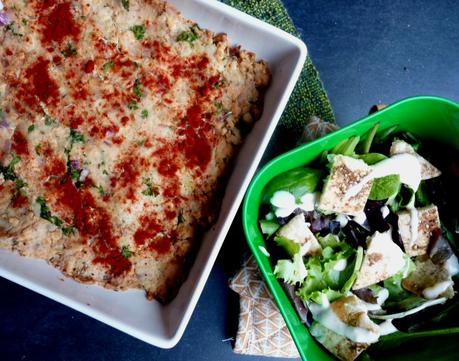 Breakfast casserole from Cooking with Peta.
In the salad you see some pita chips. It's a delicious way to do something with that pita bread that keeps lying in your cupboard. You can eat them just like that too. I lost the link of the recipe I used, but you'll find plenty online.
And oh yeah, I didn't served this as breakfast, but as lunch.