When you think of the best place in Dallas to brunch,
Bread Winners
is always one of the first places that pops to my mind.  I'm never up early enough to do breakfast, but it's great for that too!  Bread Winners has been serving up head-sized cinnamon rolls, gourmet waffle concoctions and savory egg dishes for 18 years.
I've worked with them for at least 12 years. I used to sell them ads when I worked at the
Dallas Observer
and they were the very first client to hire our
advertising agency
. So, while my post is riddled with favoritism and bias - I have also consumed literally every dish on the menu and feel confident in saying that there is no one (no blogger or food reviewer anyway) that is more qualified to talk about their menu!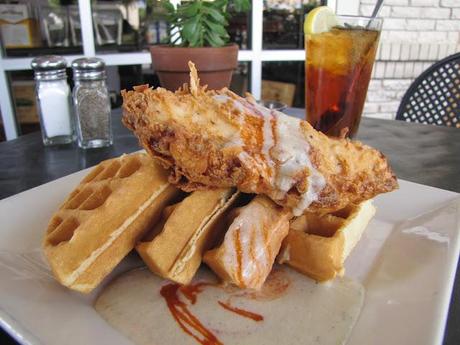 PanFried Chicken and Waffles
They have literally won every award in town for breakfast, brunch and their bakery items.  But when it comes to dinner... they sort of seem to fall off the radar.  Well, they have had about enough of that and the culinary team put their heads together and decided to roll out a revamped dinner menu that will have you stampeding in after 5PM.  I am most excited that they have added a
Breakfast For Dinner
section. I'm not just excited - I am giddy that they are finally giving the people what they want!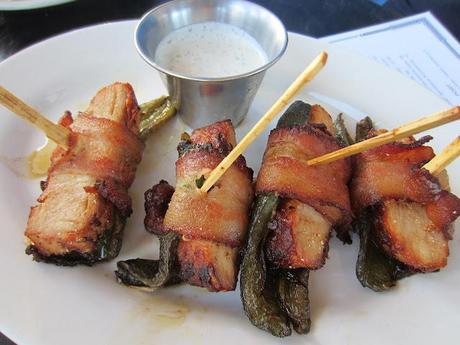 Firecracker Chicken
The new menu is now available at all 3 Bread Winners locations. Here's what you will enjoy:
Breakfast For Dinner:
8 oz. Prime Strip Steak & EggsFrench Ham BenedictPanFried Chicken and Waffles
In addition to this, they have taken some of the South's best-loved comfort foods and put their own artisan spin on them.
Starters:
Firecracker ChickenFried Green Tomatoes
Mains:
Grilled SalmonMaple Chipotle Glazed Pork ChopPan Seared Shrimp & Sharp Cheddar Grits12 oz. Prime New York StripPan Seared Sea BassSt. Louis Ribs

Sides:
Risotto Cake
Sandwiches:
Shrimp Po' Boy
Click here to see the complete menu.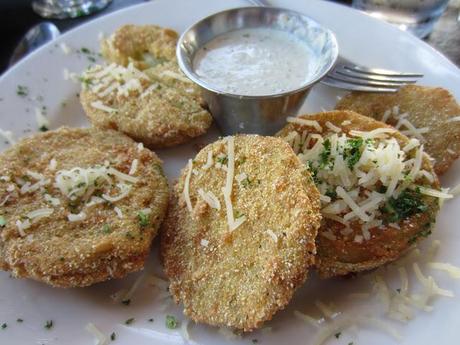 Fried Green Tomatoes
Bread Winners locations:
Uptown, 3301 McKinney Ave., Dallas, Texas 75204, 214.754.4940
Park Cities, 5560 W. Lovers Lane, Inwood Village, Dallas, Texas 75209, 214.351.3339
Plano, 4021 Preston Rd., Plano, Texas 75093, 972.312.9300
Connect with them on
Facebook
and
Twitter