A few days ago I told you about my search for something I could make with my almost full loaf of stale bread. Read that post here.
This is what I decided on, and for something that was spur of the moment and just a way of using up stale bread, I must say I am very happy with the result.
In the end I made up my own recipe but the ideas stemmed from here and here.
Bread Quiche
   Man Size           Toddler size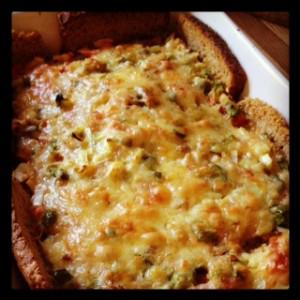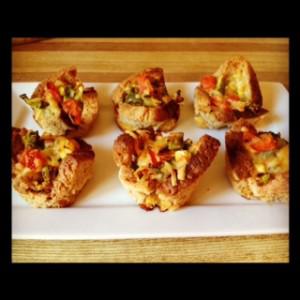 Ingredients:
10-12 Slices of day old/ stale bread
6 Eggs
1/2 cup Milk
Approx 6 Slices of Ham
1 Capsicum
2 Tablespoons Cottage Cheese
1 Cup Grated Cheese
1 Onion
1 Tomato
Method:
Preheat oven to 190 degrees.
Line the base of a casserole dish with bread, cutting the slices to fit as needed. Line the sides too.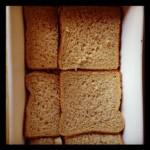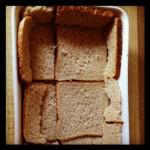 Rip the bread slices to fit the muffin tray for the toddler size. I broke the slices into four then used the sticking up corners to cover the cup. Press little bits of bread into the bottom to fill any gaps.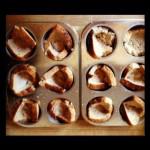 In a bowl, mix all the other ingredients together (leaving out 1/2 of the grated cheese).
Distribute mixture evenly between the casserole dish and the muffin cups.
Sprinkle the rest of the cheese on top.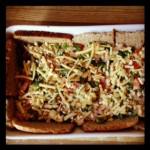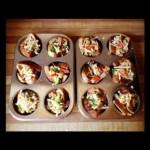 Bake in the oven for Approx 25 mins for the toddler size, and 40-45 mins for the man size quiche.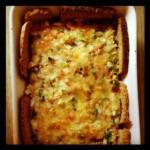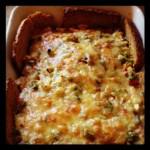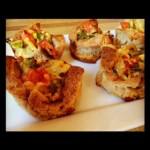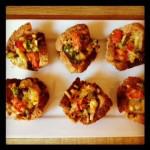 I stored the toddler size quiches in a container in the fridge. I cut the man size quiche into 3 slices and hubby took one slice to work for lunch the next day. The other two I froze in containers. I must add that he came home and said, "That bread thing was beautiful."
The twins have been devouring theirs for snacks and at lunch time.
So there we have it, a way to use up stale bread. An easy and yummy recipe. This is something I will definitely make again.
Ang