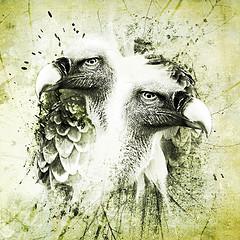 photo : Nathan Brown
If you fancy doing something a little different this summer, why not have a go at bread baking the traditional way in vulture valley?
Vulture Valley
High in the Höhe Tauern National Park in the Federal state of Salzburg, is the Rauris valley. The resident raptors and other visiting vermin hunters, have earned this beautiful area the nickname of 'vulture valley'.
With wing-spans of up to 7 feet or more, golden eagles, griffon and bearded  vultures, glide their way across the skies and swoop over the meadows and mountain pastures of this alpine area. The old world bearded vultures are at home all year, whilst other scavenging birds of prey fly in from nearby Croatia to enjoy the summer sun and clear mountain air.
Rauris is a market town, which heads the valley and has been permanently populated since around  the 11th century. There is evidence of more ancient living in the valley, with coins from the era of Phillip ΙΙ of Macedonia (4th C) having been found in the fields.
The valley was also an affluent gold mining area from 14th to 19th C and in 1886 became home to the world's highest situated meteorological station!
Bread Baking
High on the hill is the Kalchkendlalm or 'school in the mountains'. Formerly a farm family home, the Kalchkendlalm is now a living museum for the traditional agrarian crafts of families in Austria. The school is open to visitors in July and August, with classes being held to teach the ancient craft of traditional bread-making and baking in a unique freestanding wood burning oven.
From choosing the grains to eating the goods, visitors are able to enjoy a truly old fashioned farmhouse experience and everyone gets their own loaf to take home!
Whilst you might choose to stay in one of the communal rooms at the farm, a more contemporary choice might be to stay 'low on a hill' in this traditional rustic style holiday chalet with all mod cons at your convenience; separate bedrooms; and a choice of bathrooms.
Genieβen Sie Österreich!
(Enjoy Austria!)