GarryRogers:
Such waste. Ecological succession, the natural process of recovery after a landslide or flood can take hundreds of years. However, the stripped and grazed landscape can lose its soil and become as barren as a lava flow. Humans could be long gone by the time nature reclaims the land. Oh Brazil, what are you doing?

Originally posted on boldcorsicanflame's Blog: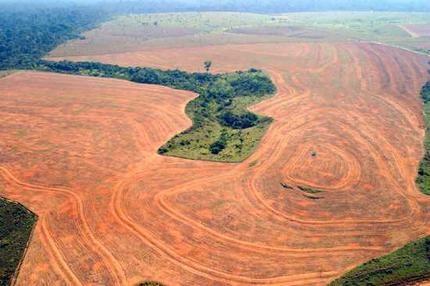 © http://www.theage.com.au
Stripping the Amazon, piece-by-piece.
The rate of destruction blighting the world's largest rain forest spiked by nearly a third last year, according to new data released by the Brazilian government.
Satellite data showed that 2,315 square miles of forest had been cleared from the Brazilian Amazon in the 12 months through July 2013, up 29 percent from the previous year. It reflects a reversal in the downward trend since 2009.
Despite the increased destruction in 2013, the Brazilian report showed that the area cleared is still the second-lowest annual figure since the government began tracking deforestation in 2004. In that year, almost 11,580 square miles of forest were lost.
Still, an estimated 17 percent of the Amazon has been lost in the last 50 years, mostly because of forest conversion for cattle ranching – a trend that has concerned environmentalists, given that it is home to an estimated
View original 174 more words