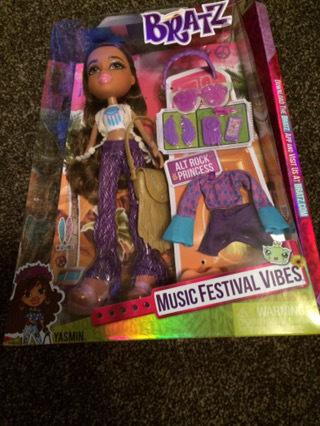 It's Glastonbury once again this weekend. I did attend the festival many years ago with lots of rain and mud. This year we certainly are not going and will hopefully be enjoying the sun a bit futher up north.
Just in time for the big Summer festivals, comes a new range of Bratz dolls - Festival vibes.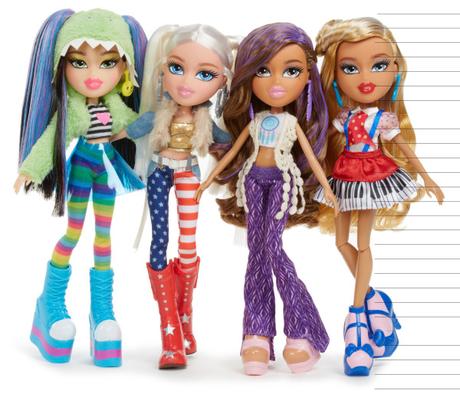 Complete with super cool festival fashions and accessories, along with a second outfit, the Bratz girls are ready to hit this summer's must-go festivals. Whether it's a boho bash or a pop party, their independent style and tastes mean there is something for all kinds of music lovers. What's more, each doll comes with a festival wristband and an additional wristband for the child so everyone can attend the festivals this season.
My girls are all ready to go with Bratz girl Yasmin. She comes dressed in purple flair festival pants, a hippy style top and cardi. She also has a large bag which opens up for all her accessories.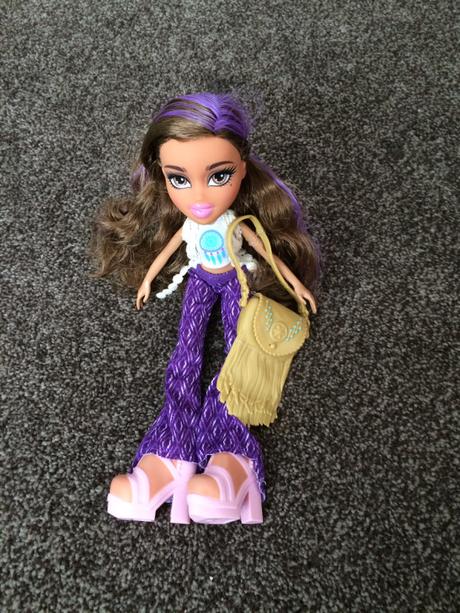 She has a shorter outfit to change into along with earrings, headband, brush and a few other small items.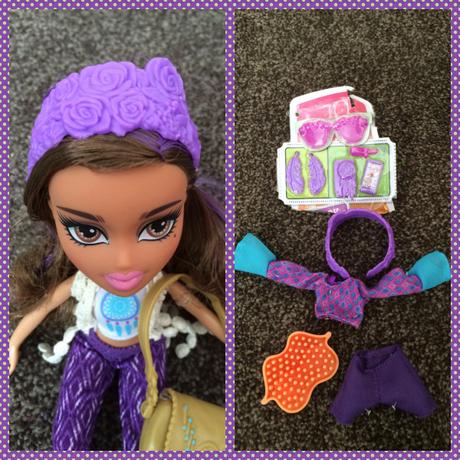 My girls love their Bratz dolls and are lucky to own a fair few different ones. As Bratz dolls are all the same size it means the clothes can be mixed and matched. The one thing I find a little strange is the feet. The shoes and feet are all combined meaning when the shoes are pulled off there is no foot, just a leg. Izebella found it quite strange too, being no feet there.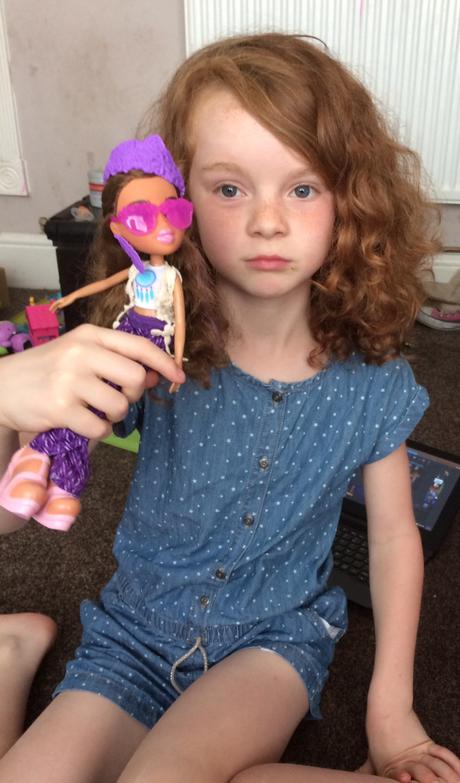 As well as the new festival vibes doll, Jordanna was also given a small task of creating a festival style headband using some flowers and glitter. And here is what she made.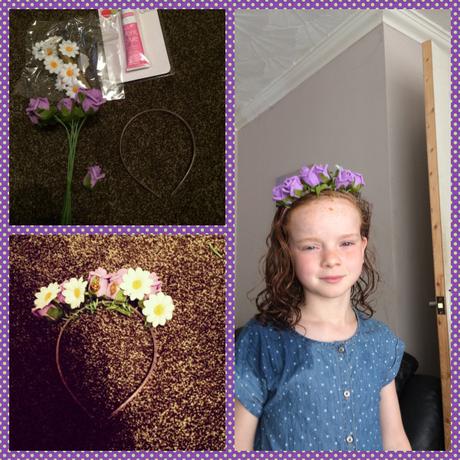 Now both Jordanna and Yasmin are festival ready.
Find Bratz festival vibe dolls on Amazon and most good toy stores.