Brasserie Abode in Glasgow's city centre run regular event nights including monthly distillers nights, wine nights and jazz nights. Each includes a five-course meal and a drink with each course. We recently went along to a Distillers Night and a Wine Night. Here's what happened at the Distillers Night.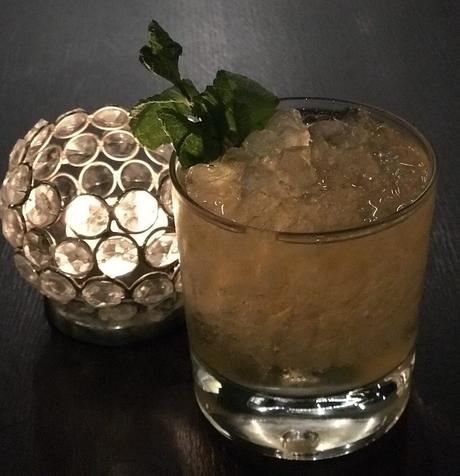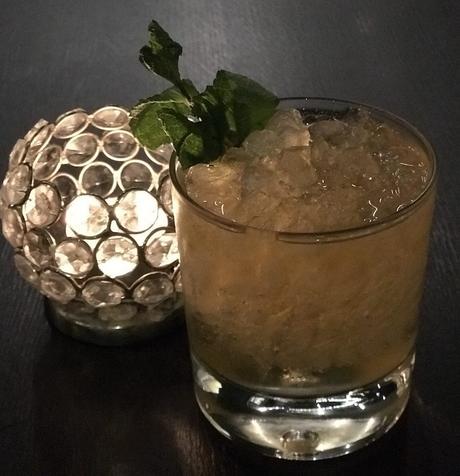 The Distillers Night was hosted by Buffalo Trace. You might not be familiar with the name but you will immediately recognise their brands such as Southern Comfort. Tonight, however, was about their range of bourbons.
It was, therefore, no surprise to find our welcoming drink was a Mint Julep. A Southern States classic and official drink of the Kentucky Derby. A glass brimming with crushed ice and mint infused bourbon. The secret is to hold it by the top or bottom. Never the middle or the ice will melt too quickly. With canapés to get the taste buds going, it was a great start.
Soon seated we started with A shot glass of Lobster Bisque (of course there was bourbon in there) accompanied by Mushrooms and Burrata. Nice and creamy with a hint of chilli heat. Toasted bread was on hand to mop up the juices. A Nice starter with lots of interesting bits.
Next up was smoked salmon paired with White Dog bourbon a strong tipple at 65 proof softened with grapefruit, Campari and dill.
A tangy Granita pallet cleanser was up next alongside the Buffalo Trace signature mix of bourbon and ginger ale. A great balance. Bourbon and orange were also highly recommended.
Two ways with beef followed. Super tender braised ox cheek topped with a fillet steak. Quite a plateful. All very tasty.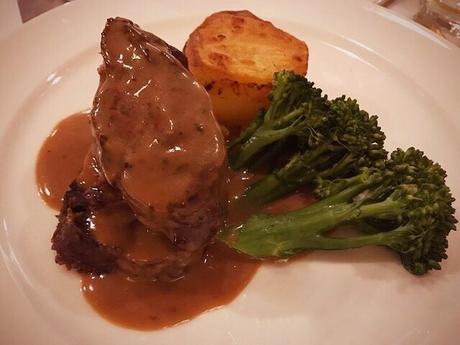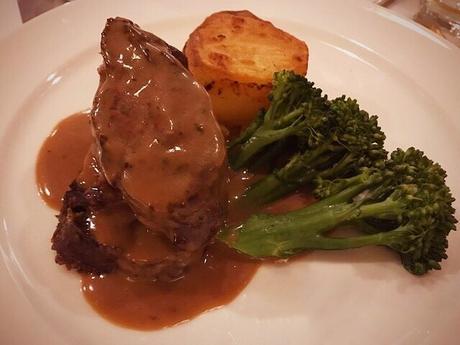 Our next cocktail was an Apple Whisky Sour based on 10-year-old Eagle Rare bourbon. Dark, rich it was lightened with Apple, lemon and sugar. A great match for the cheese course.
Our final cocktail was Sazarack Rye. The cocktail of New Orleans. A potent mixture that includes Absinth amongst its ingredients and helps you understand where those zombie stories come from.
Pudding followed as did coffee and did someone say nightcap?
Overall, a great night out. And with five courses and at least five cocktails, great value for money. The shared table seating arrangement makes for a great social experience and some very amusing chat. Maybe an present for those hard to buy for friends?
More details
Brasserie Abode Glasgow
129 Bath Street
Glasgow
G2 2SZ
Find out about Brasserie Abode events here.