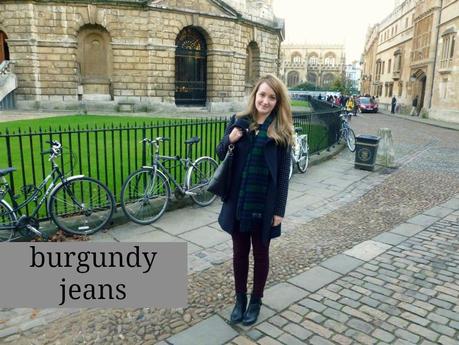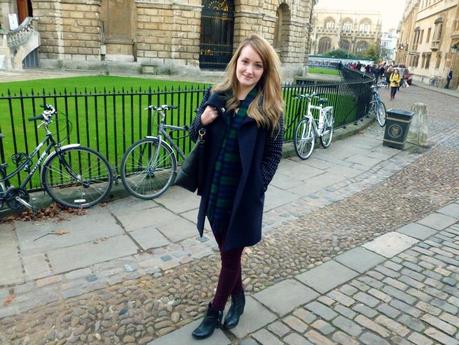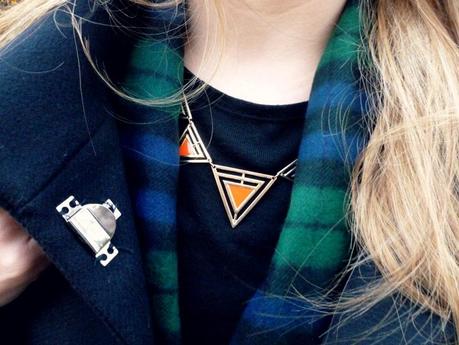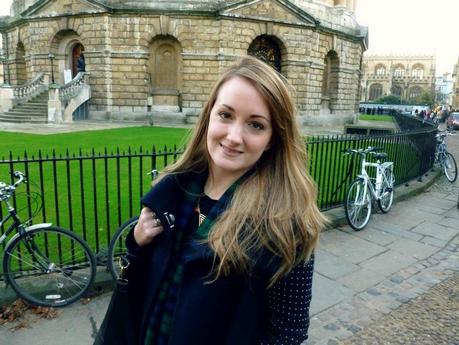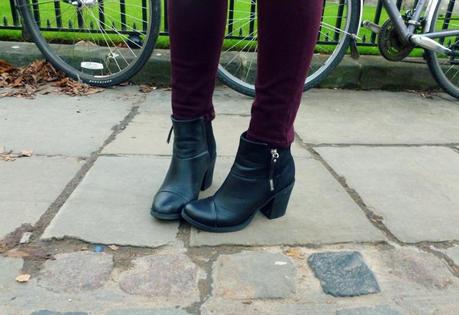 Jeans: Topshop
Boots: H&M
Coat:
Zara
Jumper: Topshop
Scarf: Urban Outfitters
Necklace: Nunfish*
This is what I wore on Saturday to the Clothes Show Live/Oxford. These boots are super comfy - unfortunately they are only available online in brown now... I'm tempted!
Anyway, this is part two of my little 'burgundy jeans... two ways' feature. I've done a Christmas party/evening look, and here is how I style my jeans for daytime wear. Cosy, comfy, yet semi-smart. I've worn these jeans quite a few times now and they're showing no sign of bagging/stretching - their new 'stretch technology' seems to be pretty good! 
I'm still massively in love with this Zara coat - it gets so many compliments! The heavy navy fabric, studded sleeves, large collar and smartish vibe make for the perfect combination. Aah winter fashion, I love you.