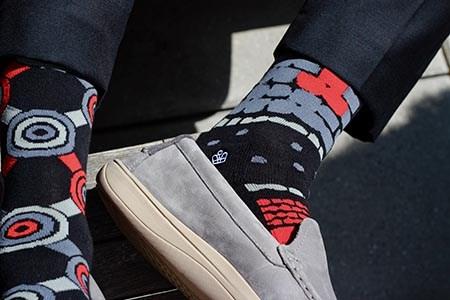 Every once in a while we like to introduce our audience to new brands or concepts. This way, people can get to learn directly about a new label, its story and what it adds on the fashion market.
Today, in focus is " prince + pete ", an exciting conceptual men's sock company geared toward those looking for a unique, fashion-forward socks experience. Moreover, as the holidays approach radpidly, they are a great source for finding one of the most popular men's gift items this holiday season.
Made from eco-friendly bamboo, prince + pete socks combine the style and sophistication of a traditional men's dress sock with the comfort and thickness of an athletic sock. The result is a product that is ultra-soft and comfortable to wear in any situation. Customers can choose designs from prince + pete's online store by selecting from the color collection of their choice. This unique men's fashion retailer does things a bit differently by letting users purchase just a single sock, continuously allowing them to mix and match designs as they add to their sock collection.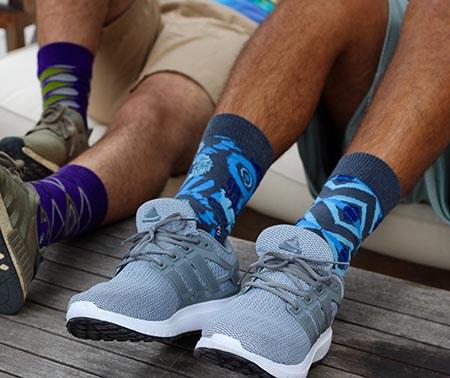 The company has announced special deals for the holiday season. Visitors
to prince + pete's online store
can purchase a special Holiday Pack, featuring five socks in the same colorway, for just $48. All orders include free shipping within the United States.
"Socks are the number one holiday gift item for men during the holiday season," said Donna Pappalardo, Founder of prince + pete. "prince + pete socks make it easy for the average guy to be fashionable, with great designs that are well-made and easily coordinated."
prince + pete offers two other ways to purchase the product. First, the prince + pete S-Club is a monthly subscription service that sends customers three socks per month. The monthly subscription club will send one matching pair and one single complementary sock each month. The cost is $36 per month with free shipping within the United States. Users can cancel at any time.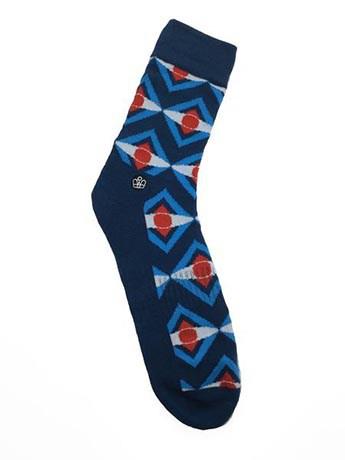 In addition, the prince + pete Starter Pack is a set of 9 socks for the price of 8 from the same color collection for $96, plus free shipping within the United States. Customers simply choose a color, and prince + pete will send four matching pairs and one complementary coordinating design. It's a great way to get started in the world of prince + pete!
They offer a variety of styles in terms of colors and prints and we are sure that there is something in their eshop for everyone. Colorful socks are a great way to express your personality, so adding a few pairs to your wardrobe can do you a lot of good.
For more information on the brand, you can check out prince + pete's animated informational video or visit prince + pete online at princeandpete.com.
Fraquoh and Franchomme
Further reading:
The complete guide to socks
Colorful socks for men: A style adventure
A guide to socks and fabrics: From cotton to vicuña wool More than a pop of color: Stanley Lewis The story behind the brand: Gagliardi
P.S. We want to hear from you! What do you think of prince + pete? Do you wear colorful socks? How do you incorporate them in your wardrobe? Share your feedback, questions or thoughts in the comments below! For more articles on style, fashion tips and cultural insights, you can subscribe to Attire Club via e-mail or follow us on Facebook, Twitter or Instagram!