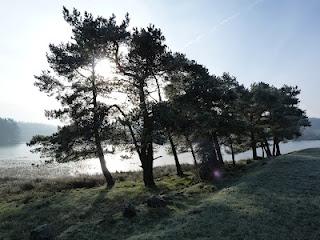 Sometimes it's called advertorial, sometimes it's known as blurb, you might find it on websites or blogs and occasionally it appears on fliers. It pops up on annual reports, brochures and in press releases.
I'm talking about business stories - the good news stuff that you want to use to send people flocking to your stall/shop/office/website. Only, quite often it doesn't, does it?
Mostly it doesn't because it's boring and predictable. Of course you want to tell everyone how marvelous you are, but the end result is exactly the same as the person at a party who wants to go on, and on, and on about their new car, ski holiday or DIY project. Dull as a dull thing in a dull-coloured coat. 
What you need is brand journalism. This means to bring the sensibilities of journalism to your business. 
A journalist saunters around magpie-like pecking at interesting things, turning them over and peering into them for the nuggets and shiny flecks of fascination. They want the story - the news. They are expert in finding things other people want to hear about. 
All you need to do is apply that idea to your business so you can winkle out something instructive, memorable or, even, amusing and offer it to the waiting public. Simple, no?
Ok, let's go back to the party, ignoring the tedious chap with the new car. Go and introduce yourself to a stranger and strike up a conversation. "What do you do? Why's that? How does it work? What's it like?" Before you know it she's telling you all about what really makes her tick, her dreams and her passions. Maybe you've never met someone with her hobby or expertise, so you want to know all about it. You ask for insider tips and advice. 
You might say that you don't want to give away your trade secrets, but it doesn't work that way. Gordon Ramsay and Jamie Oliver make a fortune flogging books full of recipes yet people still queue up to eat in their restaurants. 
Oh and while we're at it, take a long hard look at the words you've written and ask yourself if you are stating the obvious anywhere. Please don't patronise your readers by telling them that the telephone is a good means of communication, that it's cold in winter or that visitors arrive through the door (all things I've seen in the past week). 
Put simply, brand journalism will make your communication more effective because people will read what you write. And if you can't manage it, hire someone else to do it for you.