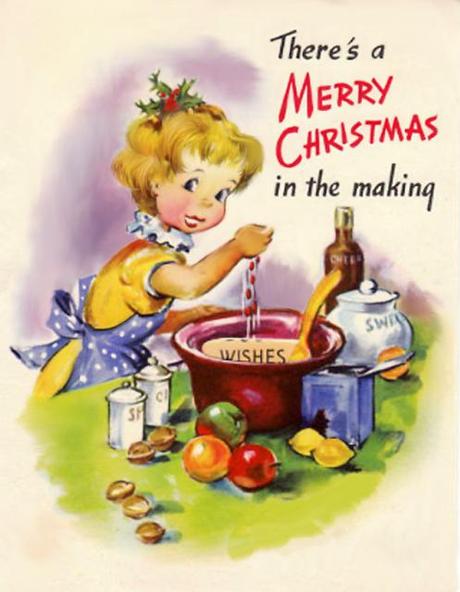 Now that the calendar has rolled over into December, I don't feel guilty at all about sharing Christmas recipes with you!  It's full steam ahead now for the holidays, and with that in mind I wanted to share with you today a tasty recipe from the people at Schwartz which is perfect for holiday meal celebrations!  Braised Red Cabbage is a delicious side dish that goes wonderfully with your holiday roasts, be it turkey, beef, pork, gammon, bacon . . .  whatever!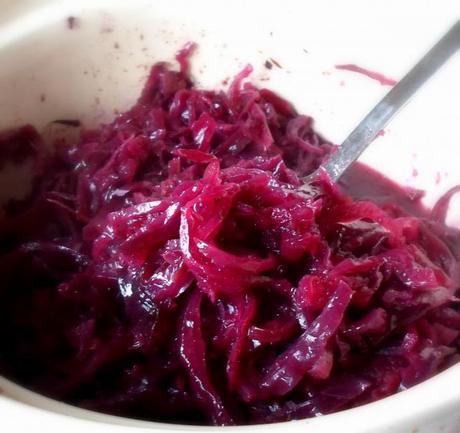 We love cabbage in this house and we especially love red cabbage, especially when it is nicely spiced and flavoured!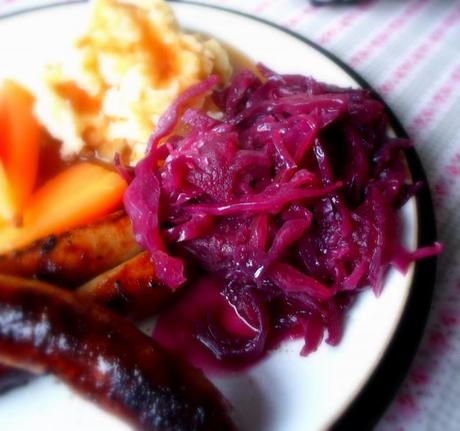 I served it today with hot and fluffy mashed potatoes, carrots and bangers with gravy and it went down a real treat!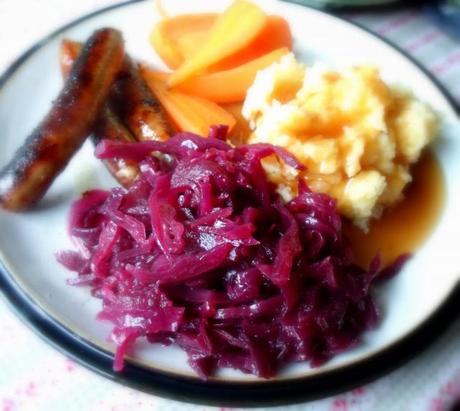 Flavoured with juniper, bay leaves, onion, sultanas, apple and black pepper.   I always like to add some cinnamon , freshly grated nutmeg and cloves for an additional bit of spice and stir in a spoonful of red currant jelly right at the end . . . just for an additional glaze and sweetness which gives a real sweet and sour flavor with the cider vinegar.  In any case this is a flavor winning combination!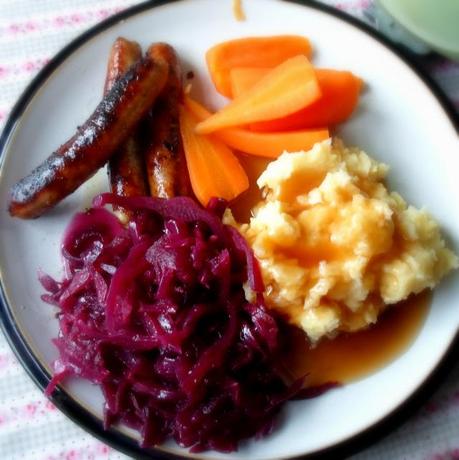 *Braised Red Cabbage*Serves 4This is a beautiful side dish for the holidays.  It goes well with all sorts of roasted meats.  From the people at Schwartz!!2 TBS oil1 medium onion, sliced1 TBS soft brown sugar1 large cooking apple, peeled and sliced1/2 red cabbage, finely sliced1 TBS cider vinegar6 Schwartz Juniper Berries, lightly crushed2 Schwartz Bay Leaves25g (1 oz) SultanasSchwartz Ground Black Pepper to seasonSalt to taste
For the instructions for cooking this dish, do check out the full recipe here.
I have to say that I have a real fondness for the Schwartz products.  The Schwartz brand was established in 1889 by William Schwartz, the son of a German immigrant, in Halifax, Nova Scotia, Canada. As a native Nova Scotian and the descendant of German immigrants myself, Schwartz brand products have always played an important part of my holiday preparations! You can read more about their history and products here.  I think you will find it all very interesting.
Do be sure to check out their recipe pages for other tasty recipes which can help to take you through the holidays and beyond!  There is quite an extensive selection for everything from tasty appetizers to  soups, main courses, side dishes and desserts.  You are sure to find something to tempt your tastebuds!
Follow them on Facebook Flavour Your Way
Follow them on Twitter@Schwartzflavour
Follow them on Pinterest