Don't Panic, We Aren't Being Invaded!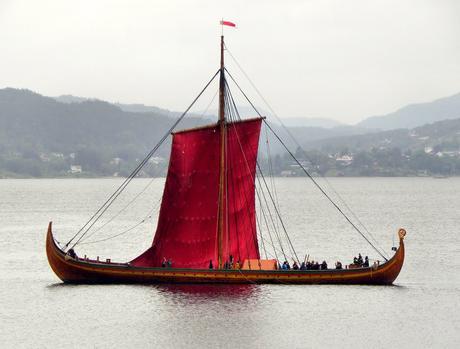 Photo Credit: Panoramio
In fact, Chicagoans and Norwegians alike couldn't be more excited for the upcoming arrival of Draken Harald Harfagre, the world's largest Viking vessel.
Planned as a part of a Great Lakes tour, the Norwegian ship's voyage to America hasn't been easy. Due to differences in maritime laws, it was unclear whether the ship would ever be able to reach the waters of Lake Michigan. The U.S. Coast Guard required the ship to be manned by a privately hired pilot at a cost of $400 an hour, equating to over $400,000 to complete their entire Great Lakes tour. Mistaken with Canada's laws, the ship's crew operated under the impression that the ship could sail without a pilot.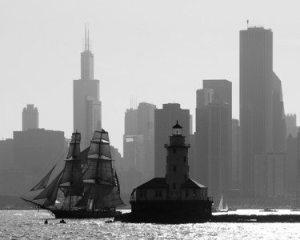 Photo Credit: James Hoch Photography
Although the crew was disappointed with the hefty price, they were determined to overcome the setback. Local cultural group Sons of Norway encouraged fans to raise money to keep their ship afloat in America, and just last week it was announced that enough funds were raised for the Draken to continue on to Chicago.
As of this week, the Draken has left Bay City, MI and is due to arrive in Chicago on July 27, where it will make its debut at Navy Pier for the Tall Ships Festival sponsored by Pepsi. Good thing a little cultural miscommunication couldn't stop this ambitious adventure.
While the Draken reigned victorious over Chicago, there are still battles ahead with the next ports in their tour, Green Bay, WI and Duluth, MN. The Sons of Norway continue their campaign to raise funds for these cities. If you want to see this epic ship sail on, check out their cause!
To learn more about the Draken's story, check out their website. To see it for yourself, go to Navy Pier from July 27 – 31.