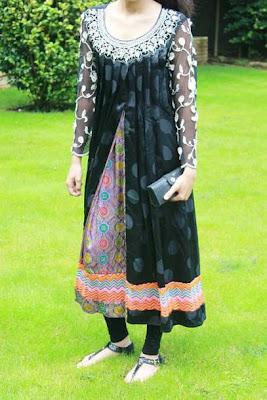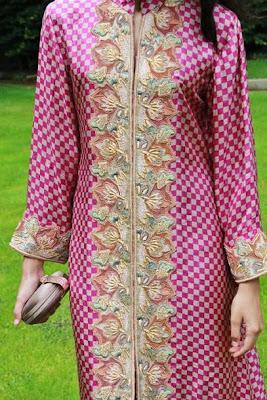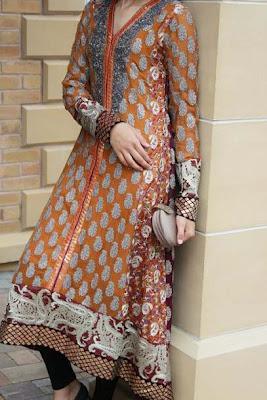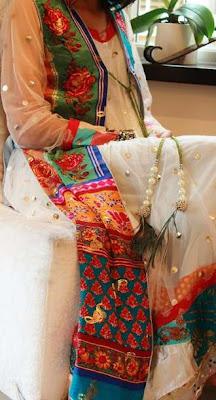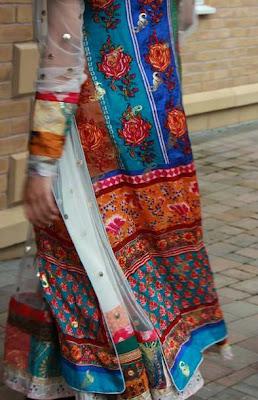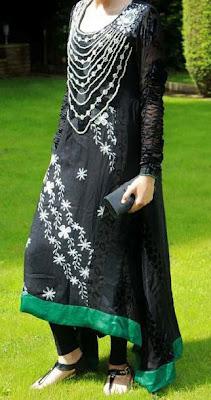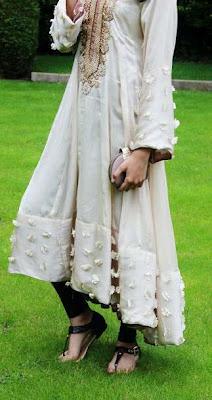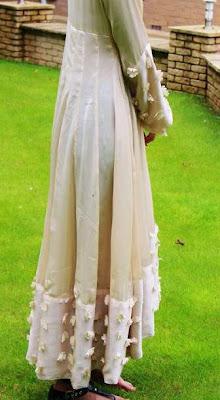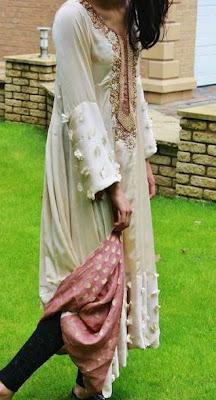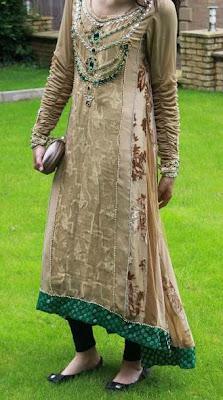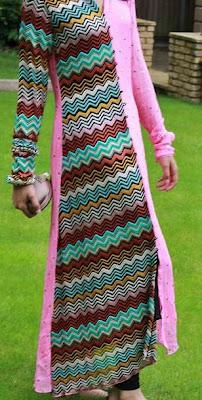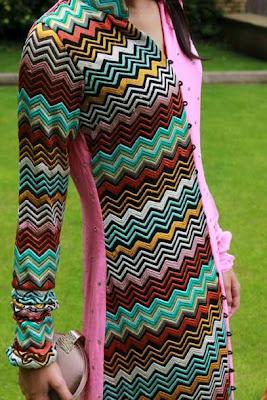 Braahtii is a Pakistani brand, established in 2002 & widely known because of its high quality & distinctive trendsetting lines. It's organized several solo exhibitions with the niche clients of UAE. Within a very short time Braahtii has taken up high recognition & popularity in Pakistan, India, & among the locals of Dubai.
Recently Braahtii summer Eid collection 2012 is launched with a few special new Eid dresses. This collection has involved very first rate color combinations which have a distinctive touch of elegance. Let us have a speedy glance on the special features of the Eid Collection 2012 by Braahtii.
Pure black long shirt with transparent white sleeves is of the elegant eid dresses 2012. It is made of shamouz material with box pleats. It features embroidery & embellishments around the neck. You will find more black dress like the in chiffon with tarkashi work & swarovski stones around the neck line & some others in chicken embroidery & baatik border & pure print kalis with multi-coloured Swarovski bead work.
Summer eid Collection 2012 by Braahtii has more collection of Shamouz material, such as, Champagne colored with embossed flowers & rose gold work on the neckline. Chiffon materials have more exotic collections in Eid Collection 2012 by Braahtii. There is in off white with embossed material, emerald green stones & churidar sleeves with embellishments. There is pink chiffon with Mukesh & zig zag pattern embroidery. You can call it Half & half for its print pattern.
Pure checked crepe with traditional work in bright pink, black & white stripe in Pure crepe with loaded shell, coral & stone work on the neckline; green mukesh patti & resham work with a banarsi border; red shimoz with embossed flower border & sleeves, Swarovski work on the front neckline & backthese are the special addition in Braahtii summer Eid collection 2012.