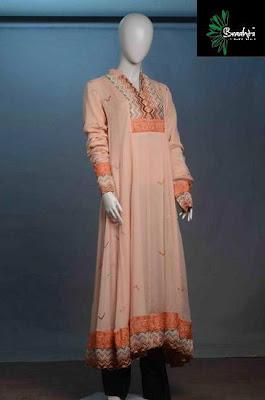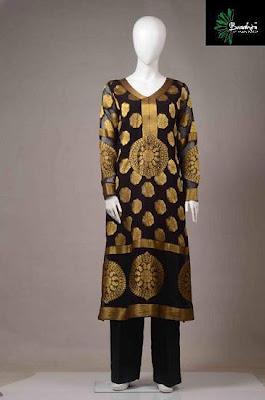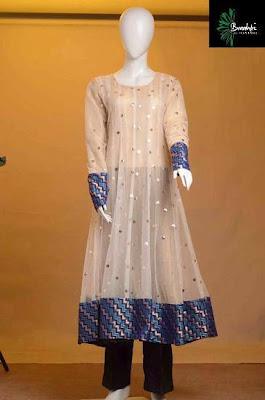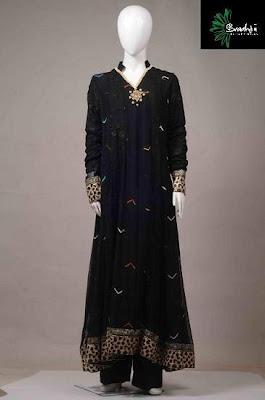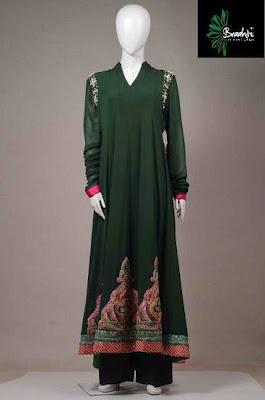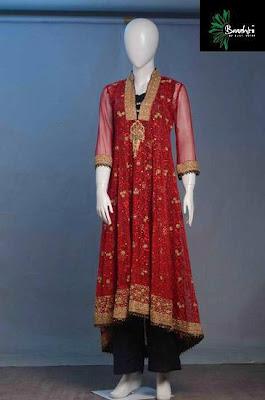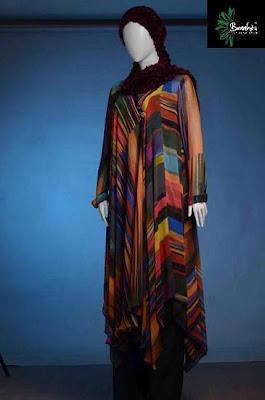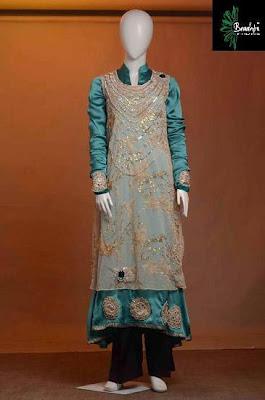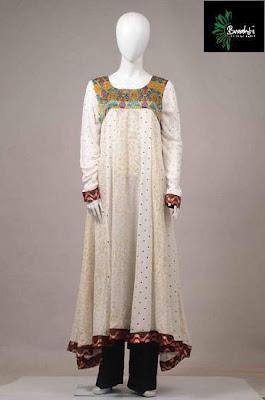 Huma Nasr a very gifted fashion designer of Pakistan established Braahtti in the year 2000. Braahtti is a very stylish fashion brand of Pakistan which offers giant selection of fashion outfits for ladies. Bhaarti by Huma Nasr has recently launched Eid Dresses 2012 for womenwhich includes some stylish casual wear and formal wear fashion dresses for ladies and there's few dresses for girls which you catch the eye of ultra modish ladies because of their bold cuts and stylish style.
Braahtii by Huma Nasr Eid Collection 2012 includes long straight shirts, A-line shirts, long flowy shirts and frocks which can be wear with churidar pajamas and trousers. All these stylish eid new dresses are artistically adorn with lace work and embroidery and to give a touch of exotic look, western cuts are also added in few dresses as well. Eid Collection 2012 by Braahtii by Huma Nasr not only has the ideal embellishments but the designer has used some eye catching hues which will keep you in lime light all the times.
Braahtii Eid Dresses 2012 are ideal for ladies who are looking for graceful alter in their fashion diva look because designs are very sophisticated and are perfectly tailored with blend of latest fashion trends. I think in case you are looking for ideal party wear dresses for upcoming Eid, then these latest fashion dresses will offer you the best choice.
Take a peek in to this stunning Eid Dresses 2012 from Braahti by Huma Nasr Eid Collection 2012 for ladies and I hope that you will find some stylish eid new dresses for your wardrobe for up coming Eid events..