Whatever season may come, you will need to dress up your little boy for that occasion. Be sure that they are stylish and comfortable for your kid to wear too. Here are some of the best trending outfits to buy for your son.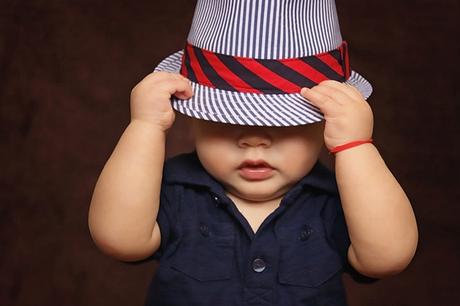 Preppy
Stressed about what your kid will wear during the school days? Opt for clothes that are simple and traditional. Similar to school uniforms, the preppy outfit will make them get dressed in the early mornings without dealing with tantrums. Striped shirts are always a good choice and pair it with a good pair of khakis along the way. Finish your little boy's back to school look with a cool pair of sneakers and a cool backpack.
Skater
Get your kids to embrace the new school year with the coolest gears in the game. Grab some graphic T-shirts which are every boy's most favored thing to wear. This is because this t-shirts are made with really soft cotton. Instead of letting them wear khakis or jeans, put them on a pair of cargo joggers. Not only are joggers a current trend but they are also very comfy and easy to move around in. Add a new pair of skater shoes and the final style will leave you breathless.
Athletic
If your little guy loves to play sports, refresh his closet with several new gears that athletes love. Choose a few pairs of shorts and shirts that you can easily mix and match. This will allow you to create different type of looks which will keep him feel and look like the best athlete there is. Pair it with a larger bag and a slick pair of basketball shoes and he will be ready to take the court anytime. To help you out, visit this site so you can do easy shopping here for more fashion and sportswear.
Comic Book Nerd
Let your kid embrace his super hero alter ego with cool clothes that features his most favorite superhero characters. Every kid who loves comics will be thrilled to wear their favorite hero on their clothes and apparels. Add a comfortable pair of jeans and superhero shoes and you will be thanked and regarded as the best parent ever. For sure, the next time you see him coming home, he will have some extra superpowers with him.
Uniform
Buying for school uniforms does not have to be stressful. There are a lot of brands that is changing every kid's perception about the conventional school attire. Their polos are now tag-less and are made from soft cotton to provide maximum comfort. Shorts are now made with a stretchy fabric which will keep your son comfy when the hot and humid weather is back. Finally, buy a stylish pair of running shoes and he won't even complain that he is in his uniform.
Easy-To-Wear Clothes
It won't be long until winter is here and it is going to be cold. So by now, you can start looking for coats that are easy to wear. Depending where you live, you might need windbreakers or hoodies to bridge the gap between a thick winter coat and a lighter jacket. Pick the ones with big buttons or zippers. Don't forget to tag your kid's contact info on these since kids usually leave them on the playground or accidently grab a friend's jacket.
If you have young kids, then shop for pants that are easy to put on and pull off. Your kid's little hands will usually find it difficult to use buttons whenever they are in a rush going to and from the comfort room. Simple pull-down pants will keep them away from trouble. Buying these types of clothes may become a burden to your savings account so try visiting second-hand stores that offer coats for your shopping.
Basic T-shirts
Short sleeves or long sleeves, both are excellent for layering under sweaters and knitted shirts. Try matching and mixing the shirts with bottoms or even layering them together. They increase a small amount of warmth that will be perfect for the days that are chilly in the morning but warm in the afternoon. Your kids can just take off the top layer and will still look good and presentable. This particular set of clothes will also be easier to pack when you are travelling with your kids. Looking for a good place for a vacation? For the perfect place to travel click here.
Final Thoughts
Jeans are always the best resort for creating a comfortable look of any kind that will surely make your son the coolest kid around. Put them on basic blue or black jeans and avoid the ripped ones because his school and instructors may not allow it. When choosing a top to wear for your son, a traditional white tee or a trendy printed shirt will always be a great pair for jeans. You can also opt for a shirt. Jeans paired with a classy plain shirt, with an additional tie or a cardigan and sneakers will guarantee that your son looks cool and will definitely attract attentions. If the weather is cold, add in a jersey and a shirt to make them feel warmer. You can also buy plaid shirts which will look cool in a vest or a leather jacket for the cold season.