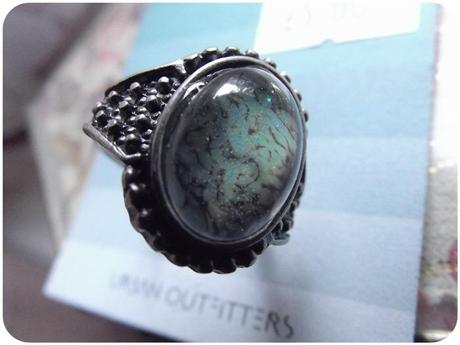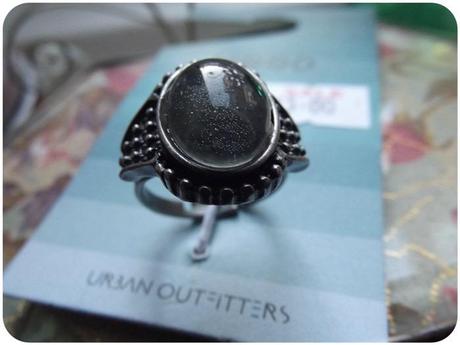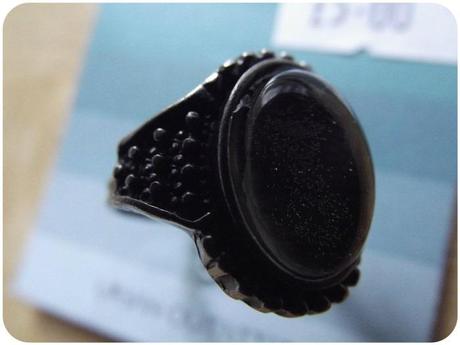 Ring - £5 from £10 at Urban Outfitters
This is the only thing I have come home with today from the sales. I have to say I am disappointed in the Boxing Day sales this year; they all started way too early and so the traditional stress that comes with manic sale shopping was well and truly absent from today's session. We even had time for a latte in Esquire's Coffee and managed to nab one of the sofas to sit on. A definite sign that Boxing Day Sales are lacking. Topshop sale did look amazing and extremely large, but by the time I got there the thought of turkey sandwiches was just too overpowering and so I left after a mere glance at the shoes. I tell a lie, I did also get myself three bras for £10 from the Next sale, but for obvious reasons I have decided not to share these with the world as of yet. This mood ring reminds me of when I was younger and I had a number of plastic mood rings all over my fingers. I took these photos with my new Fujifilm S2950; it's such a cutey, I love it so much.
Who's visited the sales today? I hope everyone is having a fab day!