One day he hoped to be the undisputed Welterweight Boxer in the world. One day he cherished the limelight. One day he conquered the ring. But soon after his 12 wins and zero loss card and weeks before his fight, he was diagnosed with Gall Bladder Cancer. A guy with so many dreams but cut short because of this unbearable fight with life - OMAR HENRY.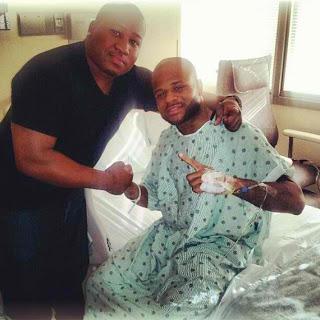 photo courtesy of boxrec.com
Days after being diagnosed, Omar Henry posted a series of heart-crushing messages through his Facebook account wishing he would still be alive during his February 8 birthday. But sadly, he didn't live to see it.
At his biggest fight of his life, Omar Henry never failed to thanked those who stood beside him. He never questioned what God gave him - reaching a Major Career Goal and in a blink of an eye the battle of his unexpected disease and learning he had only weeks to live.
Indeed, Omar Henry's battle with cancer and his passing yesterday, February 1, 2013 is a manifestation that life is surely fragile.
View here to see post at bubblews 

http://www.bubblews.com/news/188301-boxer-omar-henry-dies-at-25