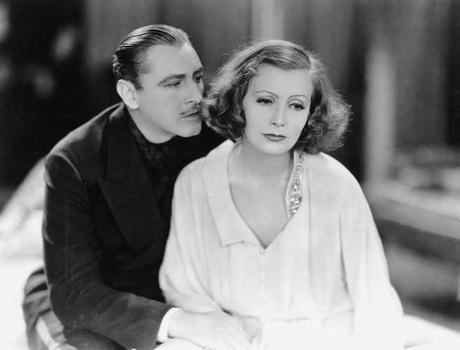 The Barrymore name carries a certain cachet in the entertainment world. As far back as the 1800s, members of the Barrymore family have been involved with acting, whether it was on the stage, on film, or on television. Drew Barrymore is keeping the family legacy alive today, but her grandfather, John Barrymore, along with her great-aunt Ethel and great-uncle Lionel, remain synonymous with great dramatic performers. Ethel Barrymore was known as the First Lady of American Theater and John set a record for his number of performances in a stage production of Hamlet.
Given the prestige associated with the Barrymore name, many people would probably be surprised to learn that John Barrymore was ever labeled Box Office Poison. But, unfortunately, just as acting is a common occupation in the Barrymore family, people in the family have also very famously had their struggles with substance abuse, health issues, and other problems in their personal lives. And at the time the Independent Theater Owners Association published their Box Office Poison ad in May 1938, John had hit a particularly difficult time in his already tumultuous life.
After beginning his career on the stage, John Barrymore eventually made films his primary focus in the 1920s and starred in iconic silent films like Dr. Jekyll and Mr. Hyde and Sherlock Holmes. When talkies came into the picture, his experience as a stage actor made him a natural fit for the transition and in the early 1930s, he starred in hits like 1932's Grand Hotel, and 1933's Dinner at Eight alongside his brother Lionel. In 1934, he starred in Twentieth Century, which is now thought of as a classic, but was considered a box office disappointment at the time of its release. He also starred in other movies that had underwhelming box office returns and, by the early-mid 1930s, John's alcoholism was taking its toll on his health and his ability to do his job.
John had famously been a hard drinker before he started working in films. Back in his early career, he was known to turn up for shows drunk on occasion or would miss performances all together. By the 1930s, not only had years of alcoholism impacted John's physical appearance, there are multiple stories about him struggling to remember his lines. The actor who was once hailed for his record-setting performances in productions of Hamlet was now having a hard time remembering his lines for movies like Counsellor at Law. His inability to remember lines cost him a role in 1934's Hat, Coat and Glove as well as the chance to do a film version of Hamlet. In some cases, he struggled to even remember the name of the character he was playing.
Barrymore's personal life was also as troubled as his professional life. In 1928, he had married Dolores Costello, who was well aware that his drinking was steadily becoming a bigger problem and there was little she could do to stop it. After losing out on Hat, Coat and Glove, he ended up taking a break from films while he was hospitalized for a mental breakdown and other health issues. On top of everything else, he caused a scandal by getting into a relationship with a 19-year-old fan. Dolores Costello filed for divorce in 1935.
One thing that makes John Barrymore's inclusion on the Box Office Poison list a little bit odd is that he was effectively a supporting actor in the couple of years leading up to the ad's 1938 publication. Suggesting that audiences were staying away from movies because of the presence of a supporting player is a bit of a reach. Given his reputation for being unreliable, studios weren't going to risk casting him in a leading role. But in spite of everything, George Cukor was willing to take a chance on him and wanted him for the role of Mercutio in 1936's Romeo and Juliet. Irving Thalberg had his doubts, given that Romeo and Juliet was a big passion project for him and the lavish production was already shaping up to be a very expensive production — even if it wasn't supposed to be.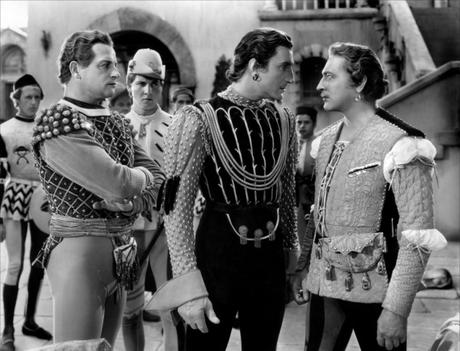 Eventually, Thalberg said yes to Barrymore, but there would be strict rules in place. During filming, Barrymore was to stay in a nearby sanitarium where he would have a nurse to keep him from drinking during his downtime and to escort him to and from the set each day. But even with those restrictions in place, Barrymore still found ways to drink. When he showed up to the set, he wouldn't be ready to work when he was supposed to be and others would have to wait hours for him to get made up. In a sword fight scene between him and Basil Rathbone, it was pretty much filmed around him because he physically wasn't up for the scene.
At one point, Barrymore got out of the sanitarium where he was supposed to be staying and being kept away from alcohol. When Irving Thalberg heard about this, he was ready to cut his ties with Barrymore. Thalberg contacted William Powell about taking over his role, but since Barrymore had helped Powell get a part in 1922's Sherlock Holmes, Powell felt too much loyalty to accept the part. When the movie was released, it lost money, but it's inaccurate to suggest that people stayed away in droves. High production costs simply made it unlikely that it would be able to become profitable. However, while some aspects of the production got positive notices from the critics, reviews of Barrymore's performance were mixed.
Once again, Barrymore's reputation for being unreliable made it difficult for him to find work in the film industry. After Romeo and Juliet, Barrymore was hospitalized once again, but he managed to turn things around a bit in 1937. First, he appeared in Maytime and later did a radio series of Shakespeare performances. While working on the radio broadcasts, Barrymore proved that he could be trustworthy and sober, which encouraged studios to take a chance on him again. He still often struggled to remember his lines, but cue cards were an accommodation crews were willing to make as long as he was coming in as he was supposed to. Between 1937 and 1938, he appeared in a few Bulldog Drummond movies, which gave him the chance to reclaim top billing status. He also appeared in True Confession alongside Carole Lombard and Fred MacMurray, in Marie Antoinette with Norma Shearer, and in 1939's Midnight.
After that point, Barrymore entered a stage of his career where he largely spent his time parodying himself. He did the play My Dear Children, in which he played a has-been Shakespearean actor and his poor memory actually seemed to work in its favor. People never knew what he was going to say or do next and audiences kind of loved it. Other attempts to poke fun at his image were less successful, like 1940's The Great Profile. He also made regular appearances Rudy Vallee's radio show to make fun of himself. While doing a recording of Romeo and Juliet in May 1942, he collapsed and later died of kidney failure, cirrhosis of the liver, and complications from pneumonia.