I'm always on the hunt for the perfect mascara, now I'm officially penniless (maternity pay is utterly crap) I can no longer afford eyelash extensions and sadly I am not very well blessed in the eyelash department, so I am always looking for something to make the best of a bad job.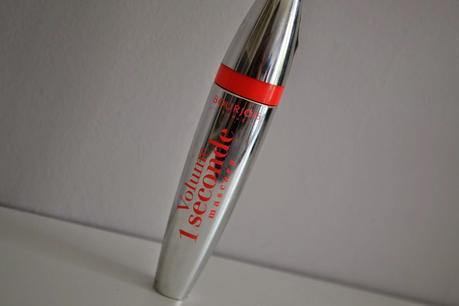 The new Bourjois Volume 1 Seconde mascara promises to give your lashes impeccable volume from all angles all with up to 16 hours hold. Now that's a bold statement to make. 
I like the eye catching chrome design of the packaging. It stands out in my make up bag and I think it looks much more expensive than it actually is. 
I do quite like Bourjois products. I usually find they do the same kind of job as the high priced brands but for a lot less cash.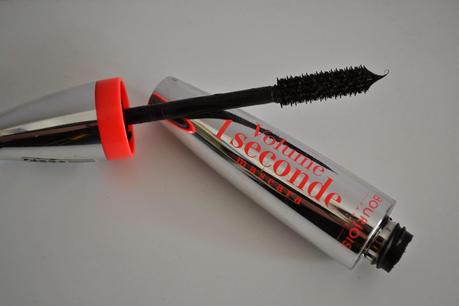 The mascara is designed to give lashes 'volume in an instant'. I'm guessing that's where the name comes from. I usually prefer a brush to apply my mascara, I'm not usually a fan of the bristle type applicators but I really like the unique brush with 'wraparound spherical bristles' which have been created to give effortless volume that looks perfect from every angle helping apply the mascara evenly and easily with no clogging or sticking.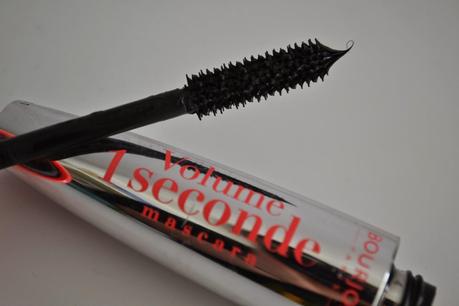 The applicator pulls the mascara through my lashes easily and gives enhances my eyelashes adding thickness and separation, with no clumping. My lashes look instantly longer and more defined. You can build up the layers to increase the effect. I found one quick sweep is sufficient for during the day but a few more coats for a night out adds quite a bit of volume and giving more of a false eyelash effect to my poor lashes.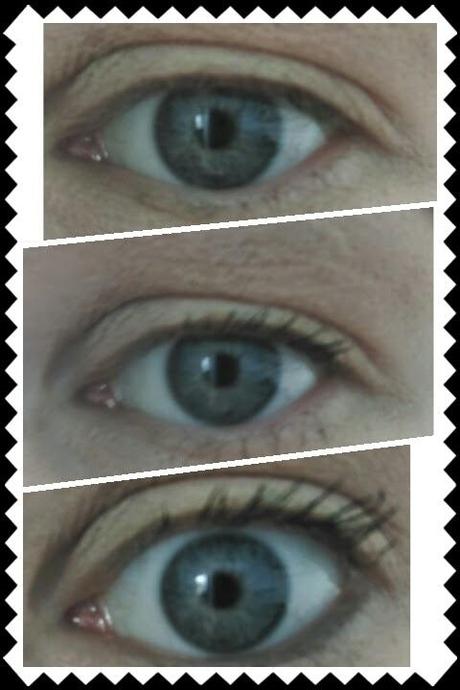 I find the mascara lasts all day without any smudging or flaking. I usually end up having to wear waterproof mascara as I have quite watery eyes. Normal mascara smudges underneath my eyes, but surprisingly the Bourjois Volume 1 seconde doesn't smudge at all. It feels a lot like waterproof mascara when it's on your lashes, but is easily removed at the end of the day, unlike waterproof mascara. A quick wipe with a make up wipe (yes I know I'm a terrible person) and it's gone. 
Overall I'm pretty impressed with the mascara. It helps extend my poor attempt at eyelashes and it lasts REALLY well. 
You can buy the mascara in intense black and intense black waterproof and you 
can pick up Bourjois Volume 1 Seconde Mascara in
Boots
for £9.99. 
*PR Sample*