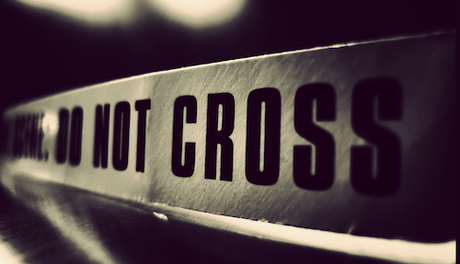 Establishing a Long-Term Ministry of Integrity
This is going to be a series of posts in which I want to discuss the establishment of appropriate boundaries in student ministry. I've dealt with my share of situations over the years where men and women crossed lines, hurt people, usurped authority, and in some cases even committed crimes that changed the whole course of their lives.
It's easy to forget that God has given us structures of authority and limitations to our roles. It's easy to be unwise in our attempts to "help" people. It's possible for a well-meaning minister to step out of bounds. And in some cases, the behavior of some "so-called" youth workers becomes criminal. Abuse and impropriety is tragic, no matter where it happens—whether at a place of business or an athletic team, but it is especially hurtful to the testimony of Christ when it happens in ministry environments.
God's Word clearly commands us to be "blameless":
"A bishop then must be blameless, the husband of one wife, vigilant, sober, of good behaviour, given to hospitality, apt to teach;" 1 Timothy 3:2
"And let these also first be proved; then let them use the office of a deacon, being found blameless." 1 Timothy 3:10
"And these things give in charge, that they may be blameless." 1 Timothy 5:7
"If any be blameless, the husband of one wife, having faithful children not accused of riot or unruly. For a bishop must be blameless, as the steward of God; not selfwilled, not soon angry, not given to wine, no striker, not given to filthy lucre;" Titus 1:6, 7
"Wherefore, beloved, seeing that ye look for such things, be diligent that ye may be found of him in peace, without spot, and blameless." 2 Peter 3:14
Hopefully this series of posts will prove to be preventative for you. Frankly, following these boundaries could keep you out of jail. At the very least, they will help you avoid false accusation for the duration of your ministry. In this first post I want to focus on boundaries when ministering to the opposite gender. And this goes both ways—men with girls, and ladies with boys.
Boundaries When Ministering to the Opposite Gender:
Have a "no touch" policy with the opposite gender—this is always a safe position.
Never be in a room alone behind closed door—always door opened, people nearby.
Never be behind a locked door—this is actually gainst the law, and why would you ever need to?
Never pull someone into private conversation that others could not hear—danger zone of accusation.
Never deal with sensitive or sexual situations without a witness and preferably a parent present—and get parental permission if at all possible.
Never have ongoing, repeat counseling meetings with the same person—let someone of the same gender handle this.
Never be excessively or intimately complimentary—eg: "You have the most beautiful eyes."
Never emotionally endear a young person to yourself—endear them to the Lord and other authorities.
Always be plural in your approach to personal comments—eg: We love you, my wife and I are proud of you!
Always keep messaging or digital communication limited, public, and very general in nature—where parents and spouses can see/read.
Always include both families in personal notes/letters/communication—my spouse, your parents, our pastor.
Always be where other people are nearby, never alone or isolated—open spaces with others.
Always resist responding to an obvious attraction or intrigue from a young person—teen girls/guys get crushes.
Always let ladies deal with dress or modesty problems—men, never personally mention a dress concern to a girl.
Always let ladies handle ongoing female counseling problems—or don't solve the problem.
Always immediately involve parents in all sensitive situations—phone calls, appointments, letters, etc.
Never promise a teen that you will not talk or share information—you are required to talk to those who can help.
These boundaries are safe and will allow you many fruitful, blameless years of appropriate ministry with young people.
Every now and then, I will counsel a young lady in my office. Her first notion is to shut the door, but I always say, "Please leave that open." That often evokes a bit of resistance, "But this is private!" (She's referencing the fact that secretaries are sitting just outside my office and people are walking by. "If you want to meet with me, that door has to stay open." That's usually all it takes. The meeting proceeds and the boundaries are protected.
This has just been the first post, in the coming posts we will discuss cooperation with legal authorities, parents, and many other scenarios. I hope you will stick with me.
One final thing, this list could probably be longer, so please add your thoughts. What boundaries have you established to protect your testimony and others as you minister to young people?