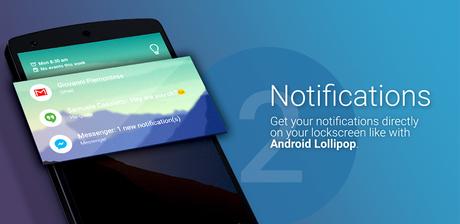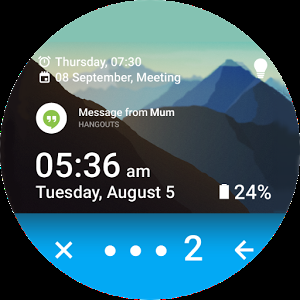 Bottom Sliderplay.google.com.bottombar
It works only with Smart Launcher 1.12 or higher, only on phones!
To enable it follow these steps:
Open Smart Launcher → Preferences → Lockscreen, then select the new lockscreen and choose "select as lockscreen";
- Now press the standby button 2 time, the new lockscreen should be active.
Features:
Security PIN;
Torch;
Music control;
Customizable background;
Rotation;
Notifications on screen;
Double tap to turn off the screen.
What's in this version : (Updated : 27 December 2016)
Version 3.24.24
- Now notifications provide more relevant info on Samsung devices
- Fixed a translation problem for some languages
- Other bugs fixed
Version 3.24.19
- Notifications doesn't require an external plugin anymore
3.23.14
- bugfixes
Version 3.22.21
- Added fingerprint support. It doesn't require any change from you, just set up your device with fingerprints and unlock it with your finger.
Screenshots :