After reading many wonderful reviews on water decals, I wanted to try one for myself. Today I am going to share my view on born pretty store Geometry nail art water decals.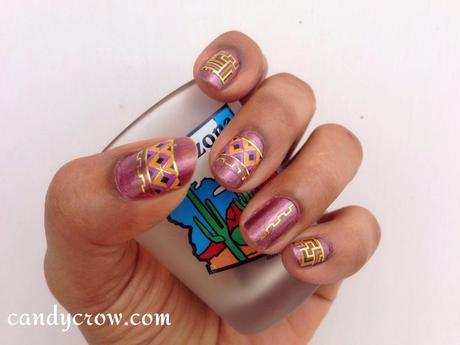 Price : $ 4.99 at Born Pretty Store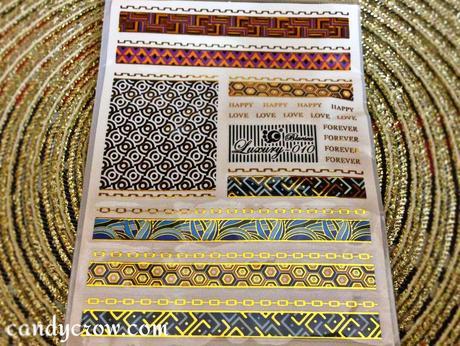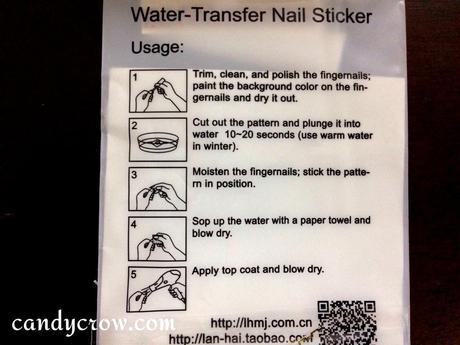 How I Use it ?
1. Apply the nail polish of your choice then Cut the desired design in required size.
2. Soak it in warm water for 20 seconds.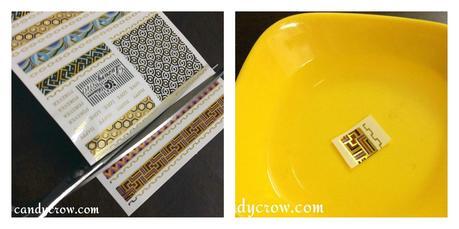 3. Remove the decal from the sheet.
4. Place it over the nail in the required position.
5. Press it and blot the excess water with the tissue paper.
6.  Seal the design with top coat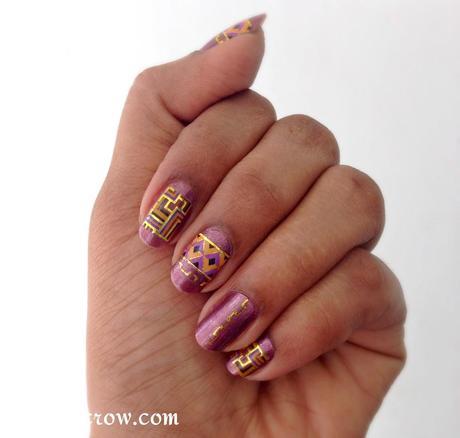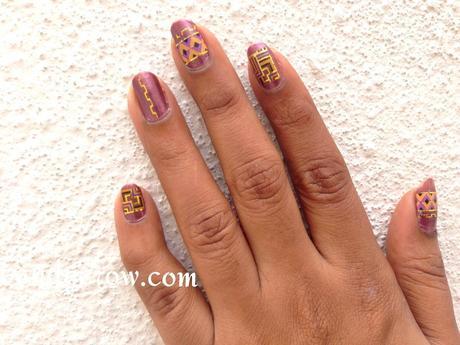 Born pretty store water decals are easy to use, mess free and gives beautiful results with in few minutes. Stays on for 3 days and can be easily removed with nail polish remover.
These water decals are fun to work with, easy to remove and stays on for a long time. Must try for nail art lovers, beginners too would like it.
Have you tried Water Decals, do you like them ?