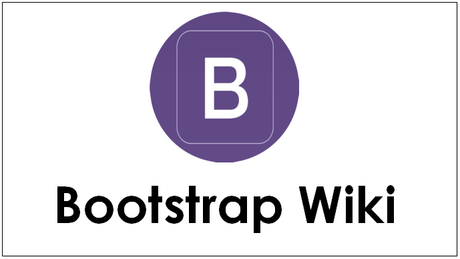 Bootstrap is a web framework. It is available as open source and free framework to design websites and web applications. The framework offers HTML and CSS based designing templates for typography, forms, navigation, buttons and other interface components which are used to create a user friendly design. It also includes support of javascript extensions. It limits itself within front end development only.
According to Wikipedia, Bootstrap is very popular on the Github. You can see it there as a second most starred project which received 111,600 stars and 51,500 forks.
Earlier Bootstrap was named as Twitter Blueprint. It was developed by the by Mark Otto and Jacob Thornton at Twitter as a framework to increase the consistency for their internal tools. After few months working on Twitter Blueprint, it renamed to Bootstrap and made it available as an open source framework for public use.
It is still maintained by the maintained by Mark Otto and Jacob Thornton. A small team of core developers also helps them to improve framework. It also adds a long list of contributors around the world. Since 2.0 version, Bootstrap has not associated with Twitter.
Bootstrap Advancement:
⇒ Bootstrap 1 released: August 19, 2011
⇒ Bootstrap 2 released: January 31, 2012
⇒ Bootstrap 3 released: August 19, 2013
⇒ Bootstrap 4 Alpha released: August 19, 2015
Since Bootstrap supports responsive web design, you get the chance to create your own websites or web applications which adjust as per the screen dimensions of the devices used. The current version also supports many top web browsers so you needn't to be worried about the browser compatibility.
In case you don't want to get into the designing tasks or not a coding geek, then no worries. TemplateMonster offers a wide collection of creative bootstrap templates fulfilling the needs of a variety of niches. It seems a good place to find a responsive bootstrap template.
I hope you liked this small wiki guide about Bootstrap. If so, share it your friends on your social media accounts.