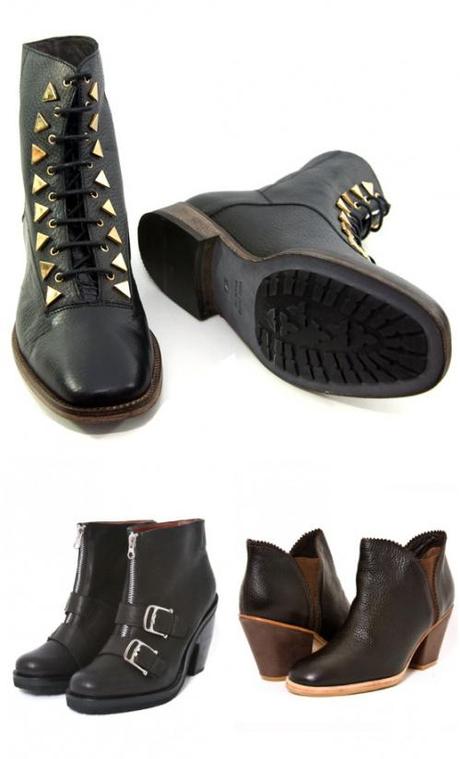 Seems like I should be looking towards spring/ summer inspired boots. However, these boots are glorious and right up my ally.  They can also be an easy transition into spring.  Would love to have all three in my closet; but I will start of with my 1st choice the New Kid boot.  LOVE this one.
1. New Kid – Dreamcore Boot (black); Love the triangle studded detail along the sides of the laces.
2. Rachel Comey - Rockler Boot (black); Buckles and a Zipper with just enough heel height.
3. Rachel Comey - Calabar Boot (brown);  Next to the New Kid boot, this is my favorite.  I love the zig-zag finish of the leather and the chunky heel. So pretty & great brown color.
♥
{source: gargyle}