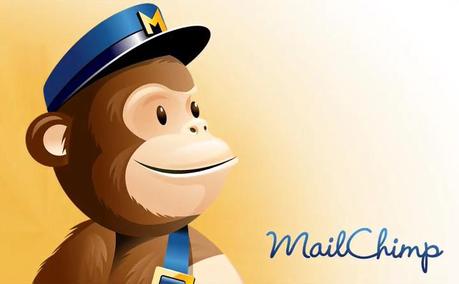 Recently I shifted to MailChimp from FeedBurner. A month ago I read some discussions about email marketing and many folks were moving to MailChimp to test how they can improve their email marketing campaign. Well, I have not focused much on email marketing. What I thought about email marketing that "It is some kind of a time waste and I should focus on something else instead of wasting my time". But a question always made me worried. Why all professional bloggers focus on email marketing? There might be some benefit, I recently interviewed Reginald and he gave some positive answers about email marketing. Finally! I decided to reap the fruits from the tree of email marketing.
I was using FeedBurner before starting with MailChimp so obviously my automated emails were reaching to my subscriber's inbox but who knows those emails were reaching to their inbox? My emails might be reaching their spam folder, means no benefit. You can even track clicks and open rate through MailChimp.
The reason behind writing this article is to persuade newbie bloggers to leave their old email marketing residence (FeedBurner) and to start making efforts to settle in the new one (MailChimp). I'm not forcing you to join Mail Chimp. Actually, I will shift to Aweber once I get positive results from Mail Chimp. I hope my expectations won't disappoint me. The reason behind choosing mail chimp is to decide whether improving email marketing would leave any effects on my blog or not. I don't think that I was getting any visits from those auto generated emails whichfeedburner sent to my subscribers.
Why MailChimp?
You should start with mail chimp because it is free of cost. If you need to test how email marketing is going to benefit you then Mail Chimp is the best because testing something for free before investing your money is awesome. You can send up to 12,000 emails to 2000 subscribers. I think 12000 attempts are enough to test something, I'm sure it will benefit you but in case if you don't see any potential you can leave it and if you see any potential (I'm sure you'll see it) you can simply power up your email marketing with "Growing Business" and "High Volume Sender" Plans of MailChimp.
How to Achieve More with MailChimp?
All you need is a good amount of subscribers and you have to plan a strategy to target more people from emails. Many emails just reach to subscriber's spam folder and the chances are less that the subscribers will click on your emails, hence your chance to achieve more is dead. You need a perfect email template to target hundreds and thousands of people from email marketing. Here are few tips to get higher potential with emails:
Eye Catching Subjects
Worth Reading Content
Send Emails With Low Frequency
Conclusion:
You might think that this article is different from my normal routine articles, probably you are right. It's the very first time I have tested a thing and sharing with you guys in the meantime. Stay tuned for more articles related to email marketing.
Question: How many people you are currently targeting from email marketing?
I would love to hear your answers.