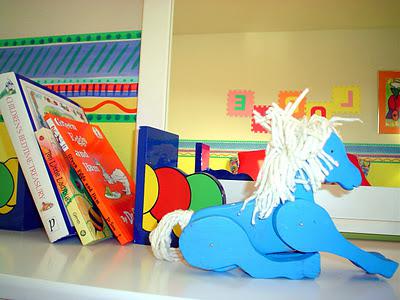 I am seriously in trouble because of
Pinterest
. I love creating things out of stuff we already have and finding a good deal. As soon as I see a good idea, I can't stop thinking about it until I try it. However,
Pinterest
sucks away my time.
Ahh
! It is way worse than
Facebook
for me. I could spend hours on there getting ideas. My husband's Aunt Karla showed me this super cute kid's bookshelf out of spice racks from
Ikea
. I keep thinking about when and how I can get up to Chicago to buy them. Of course, the gas would make the trip economically pointless, but the racks are only $4.00 and they are super cute. Here's the link.  I didn't post the picture here because I am not sure if it's a public file. 
My two-year-old loves books and these tiny shelves would be ideal in his room. We always have books all over the floor and they spill out of the book rack on the floor. Are you on
Pinterest
? What do you think? -
NewsAnchorMom
Jen
Skin Dimensions, SB products are manufactured with Pharmaceutical-Grade ingredients. Products are not just "Feel Good Products," as they contain unique and innovative ingredients in concentrations that can assist you in the achievement of your own personal skincare objectives. Our products contain higher percentages of
Glycolic
, Vitamin A, C, E, Co-Q10, green tea than what you can usually purchase over the counter.